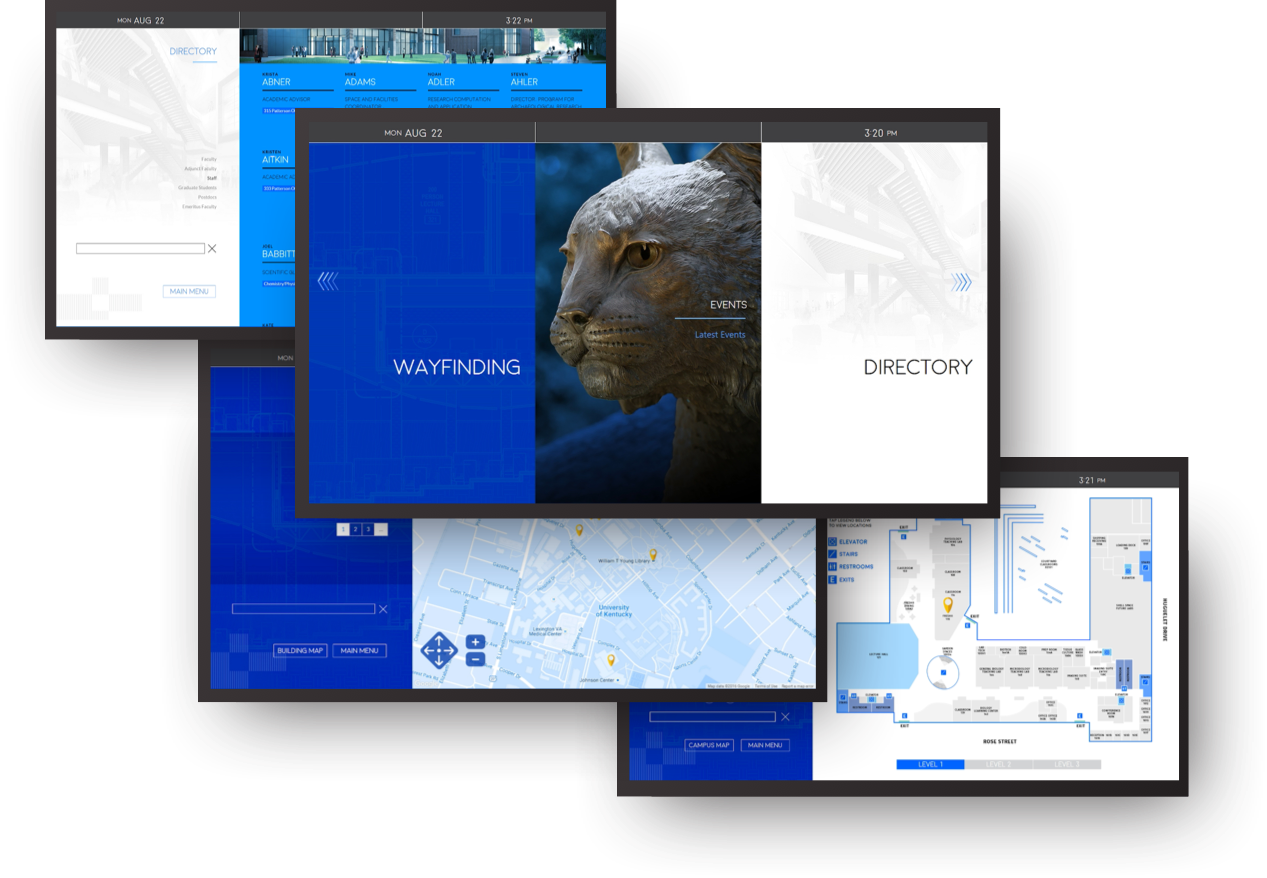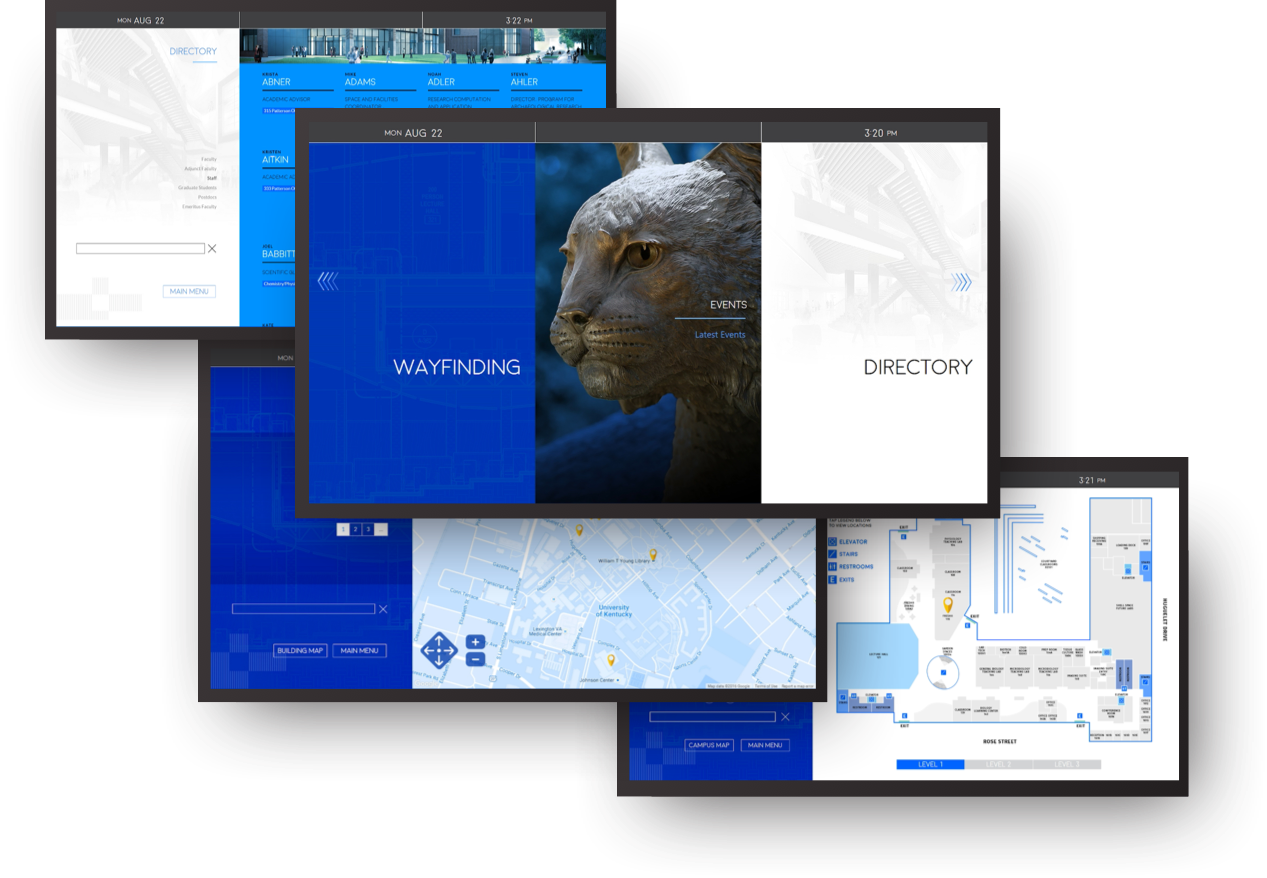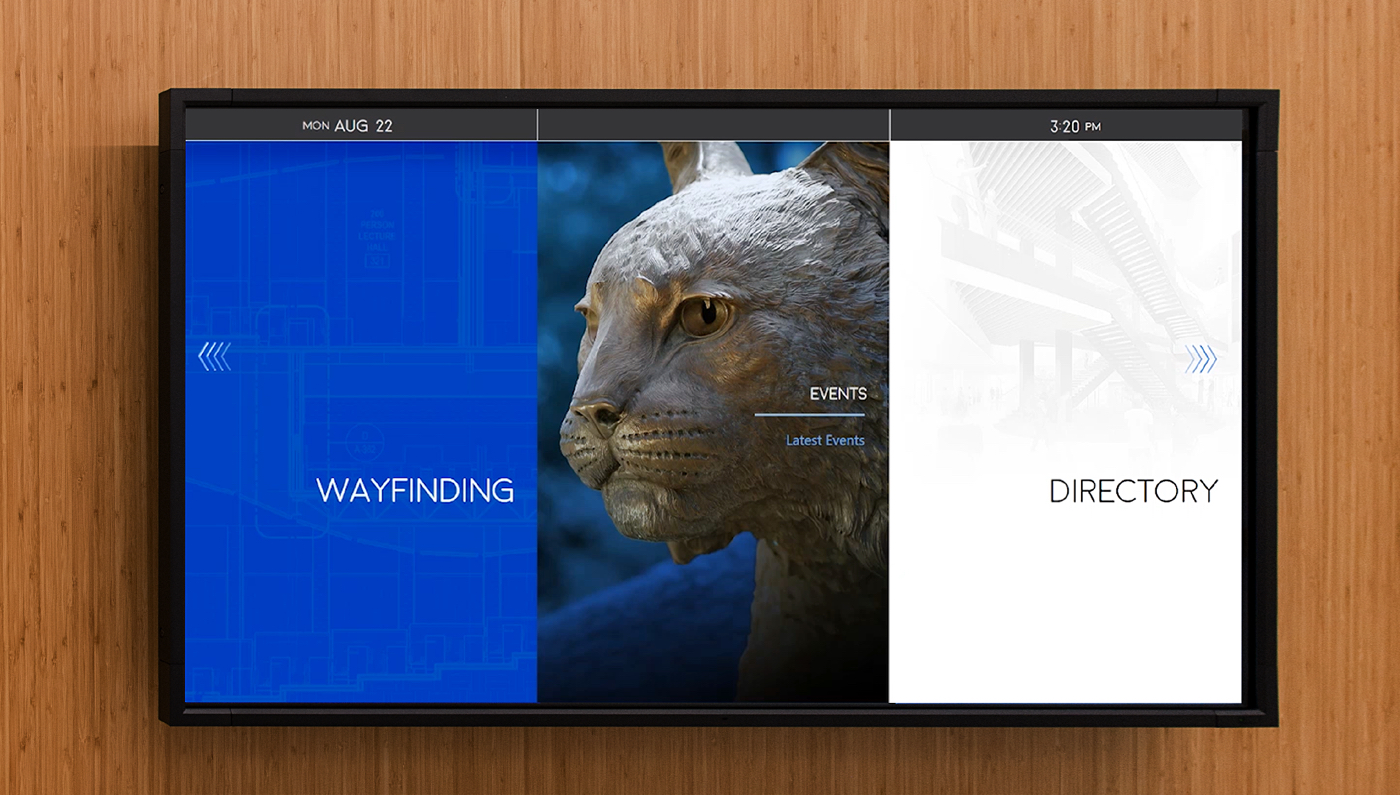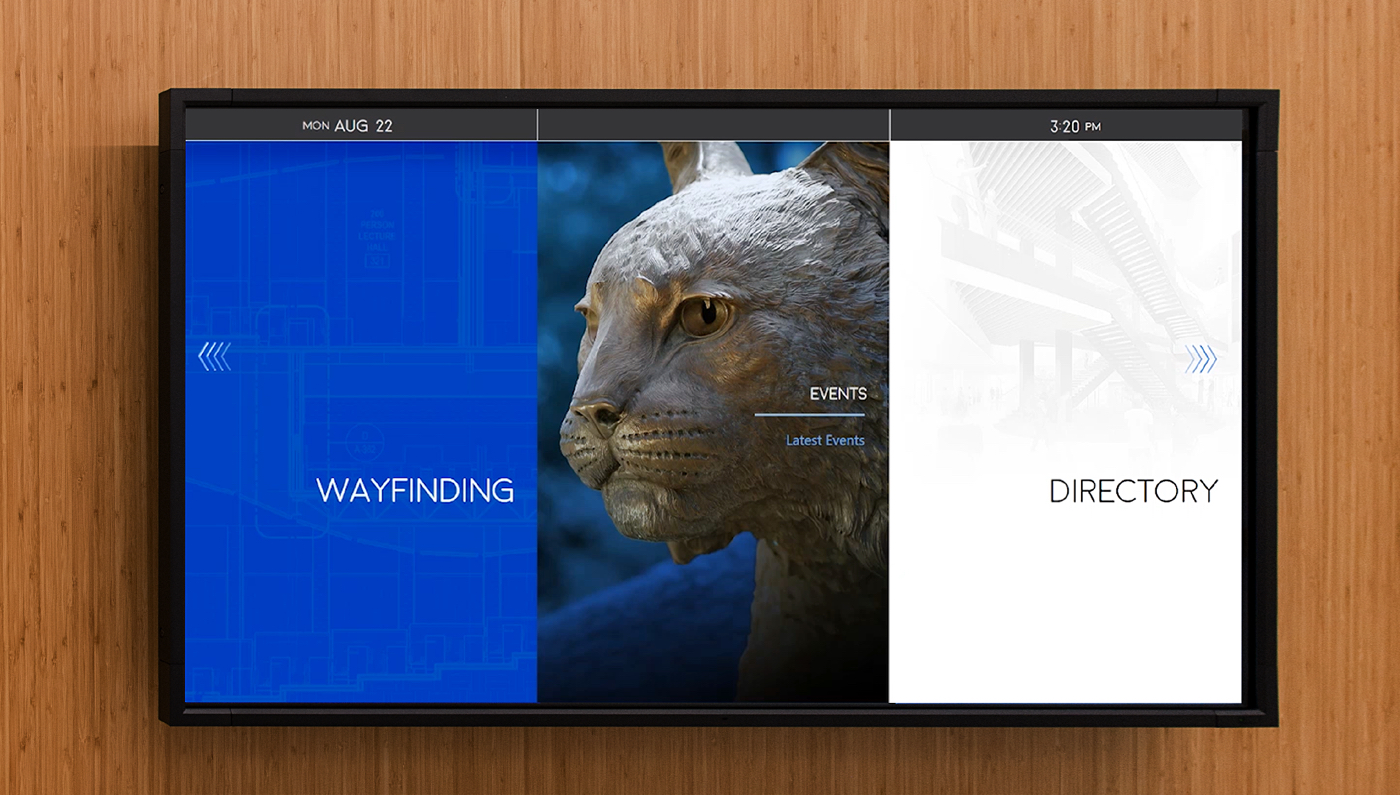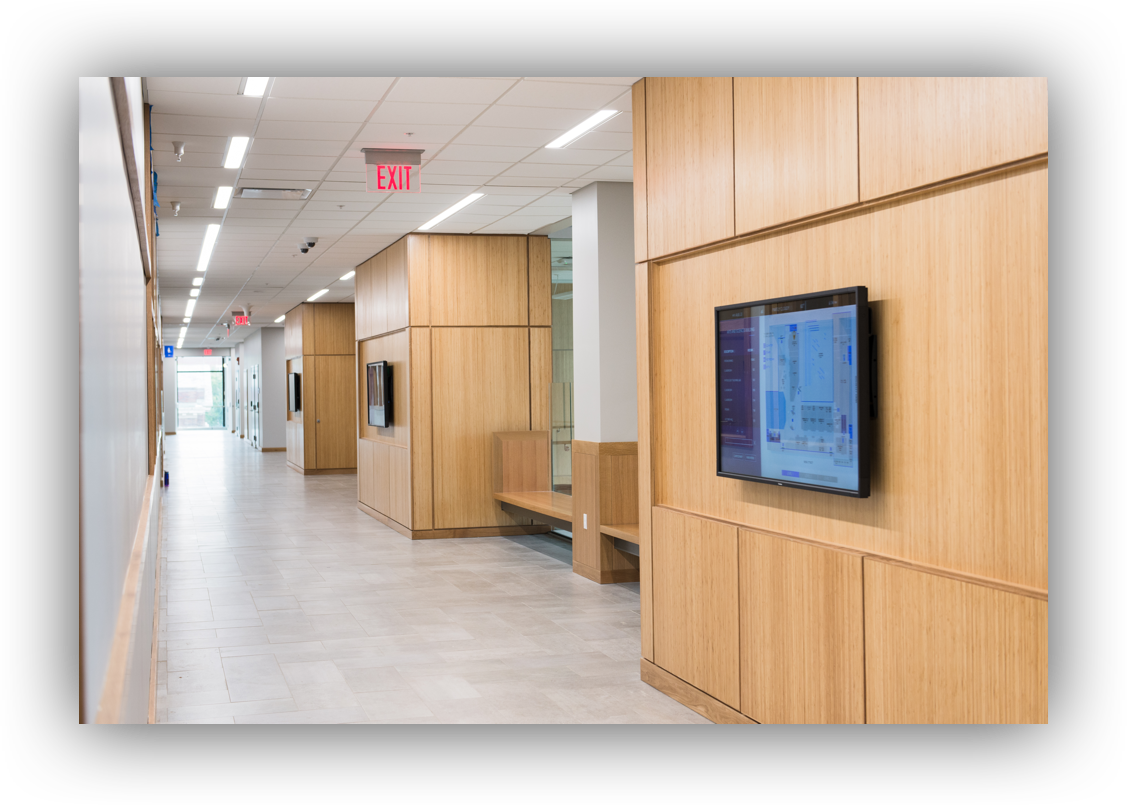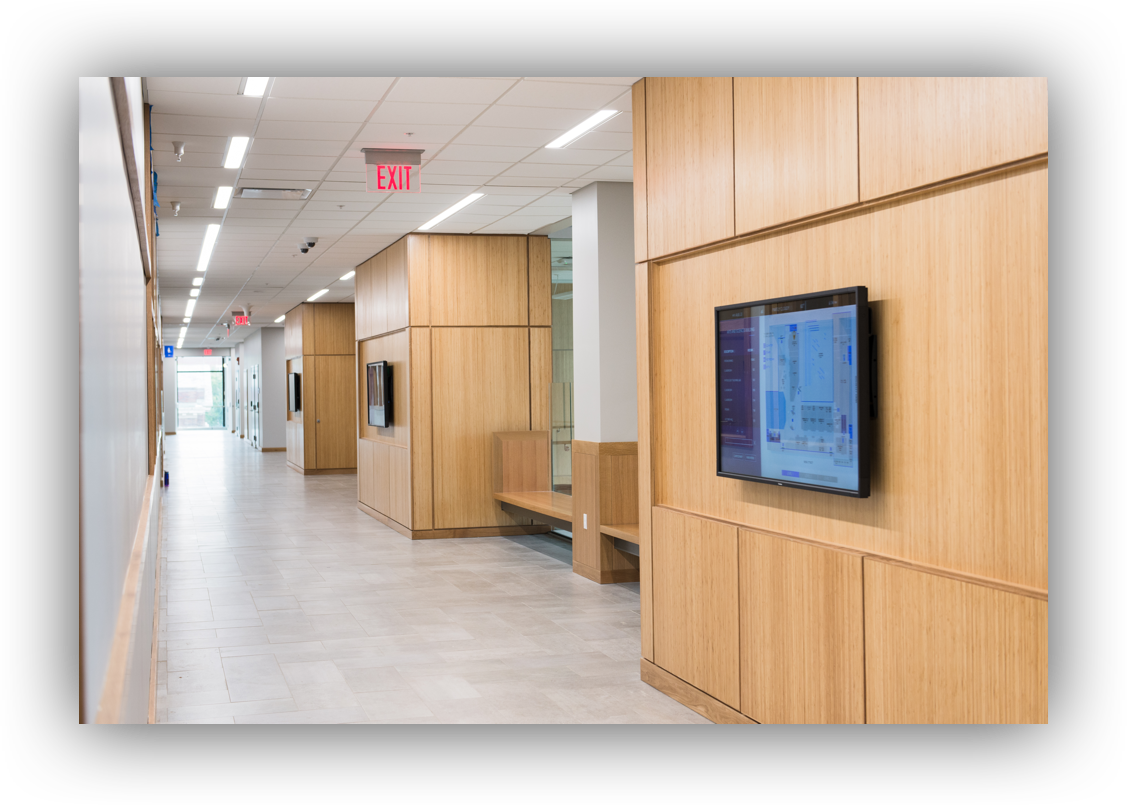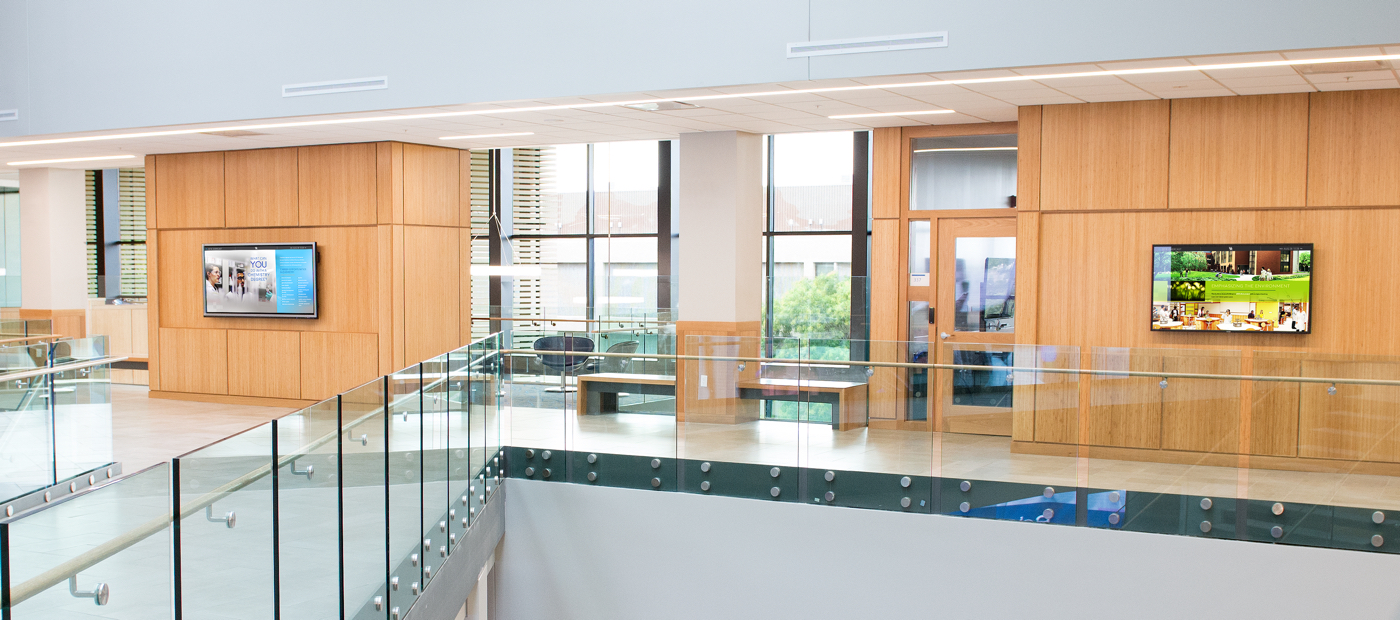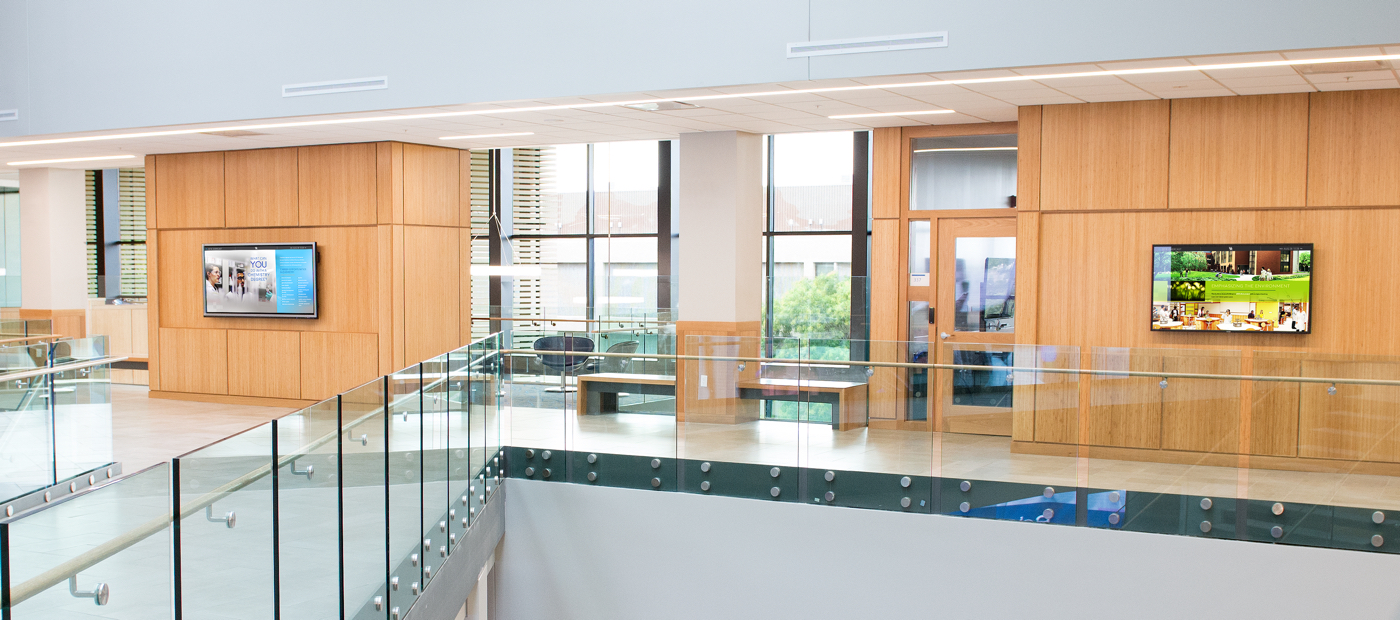 UK's Academic Sciences Building is a new state-of-the-art learning facility which features some of the most advanced technology found on modern college campuses.
To keep students informed and help them navigate their way in the building, Momentum created a solution with seventeen 55" and 70" touchscreens strategically located within the building. Users are able to locate directions to classes within the building and across the campus, view upcoming events, search for staff in the directory, communicate via social media, and learn more about UK's college programs and the building's LEED learning environment.
Content is cleverly shared among other campus resources to streamline the amount of effort required to keep content fresh. Touchscreens can be securely maintained by remote access.
[unex_ce_button id="content_uyy93uedb" button_text_color="#000000" button_font="regular" button_font_size="15px" button_width="auto" button_alignment="center" button_text_spacing="2px" button_bg_color="#FFDD17" button_padding="15px 60px 15px 60px" button_border_width="0px" button_border_color="#000000" button_border_radius="0px" button_text_hover_color="#ffffff" button_text_spacing_hover="2px" button_bg_hover_color="#000000" button_border_hover_color="#000000" button_link="/intuiface/" button_link_type="url" button_link_target="_self" has_container="1" in_column=""]VIEW OTHER INTUIFACE PROJECTS[/ce_button]
[unex_ce_button id="content_zjf76c3j6,column_content_vlq9bxw2q" button_text_color="#000000" button_font="light" button_font_size="15px" button_width="auto" button_alignment="center" button_text_spacing="2px" button_bg_color="#ffdd17" button_padding="15px 60px 15px 60px" button_border_width="0px" button_border_color="#000000" button_border_radius="0px" button_text_hover_color="#ffffff" button_text_spacing_hover="2px" button_bg_hover_color="#000000" button_border_hover_color="#000000" button_link="http://gainmomentum.com/contact/" button_link_type="url" button_link_target="_blank" has_container="" in_column="1"]TALK TO US TODAY[/ce_button]
[unex_ce_button id="content_zjf76c3j6,column_content_ib78hu0ra" button_text_color="#ffffff" button_font="light" button_font_size="15px" button_width="auto" button_alignment="center" button_text_spacing="2px" button_bg_color="#000000" button_padding="15px 60px 15px 60px" button_border_width="0px" button_border_color="#000000" button_border_radius="0px" button_text_hover_color="#ffffff" button_text_spacing_hover="2px" button_bg_hover_color="#899393" button_border_hover_color="#899393" button_link="http://gainmomentum.com/work/portfolio/" button_link_type="url" button_link_target="_blank" has_container="" in_column="1"]View More Work[/ce_button]