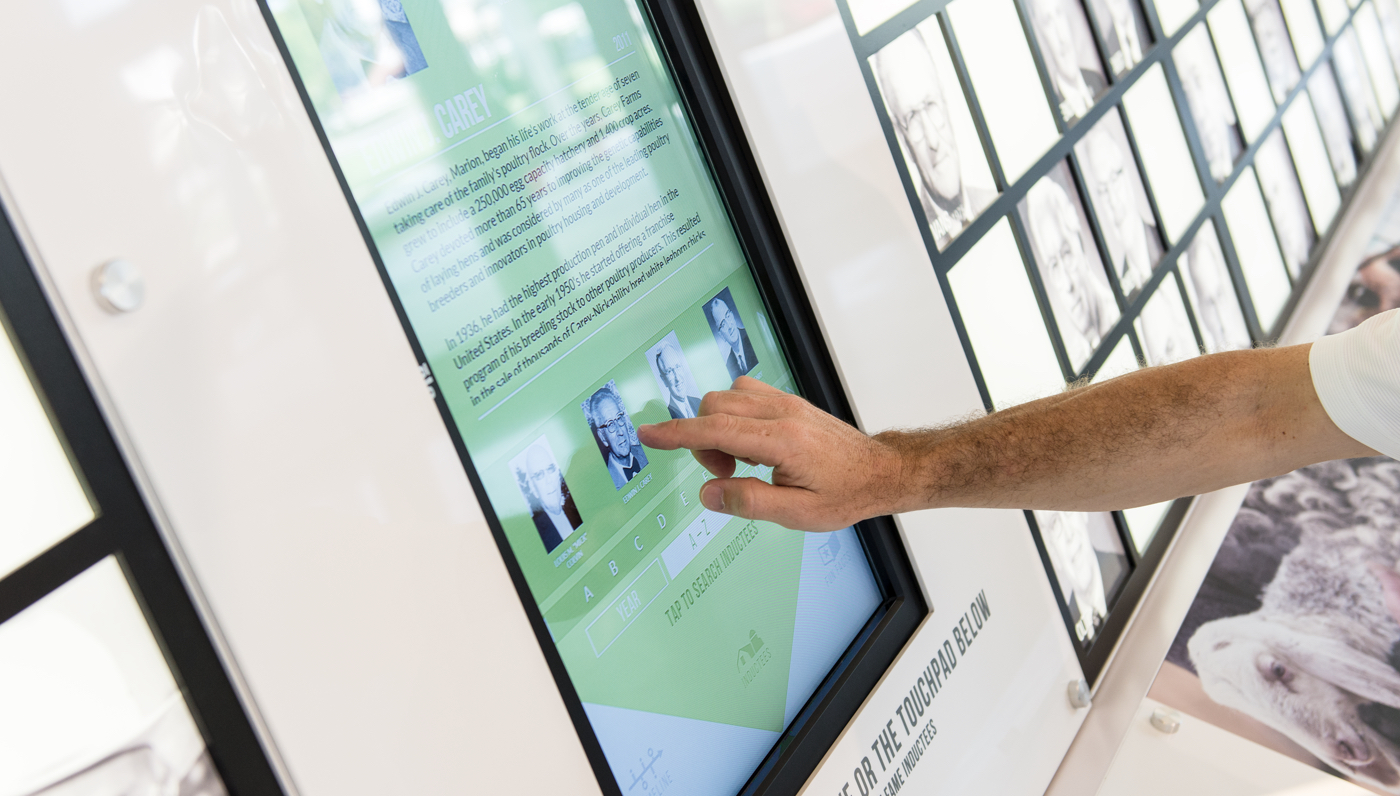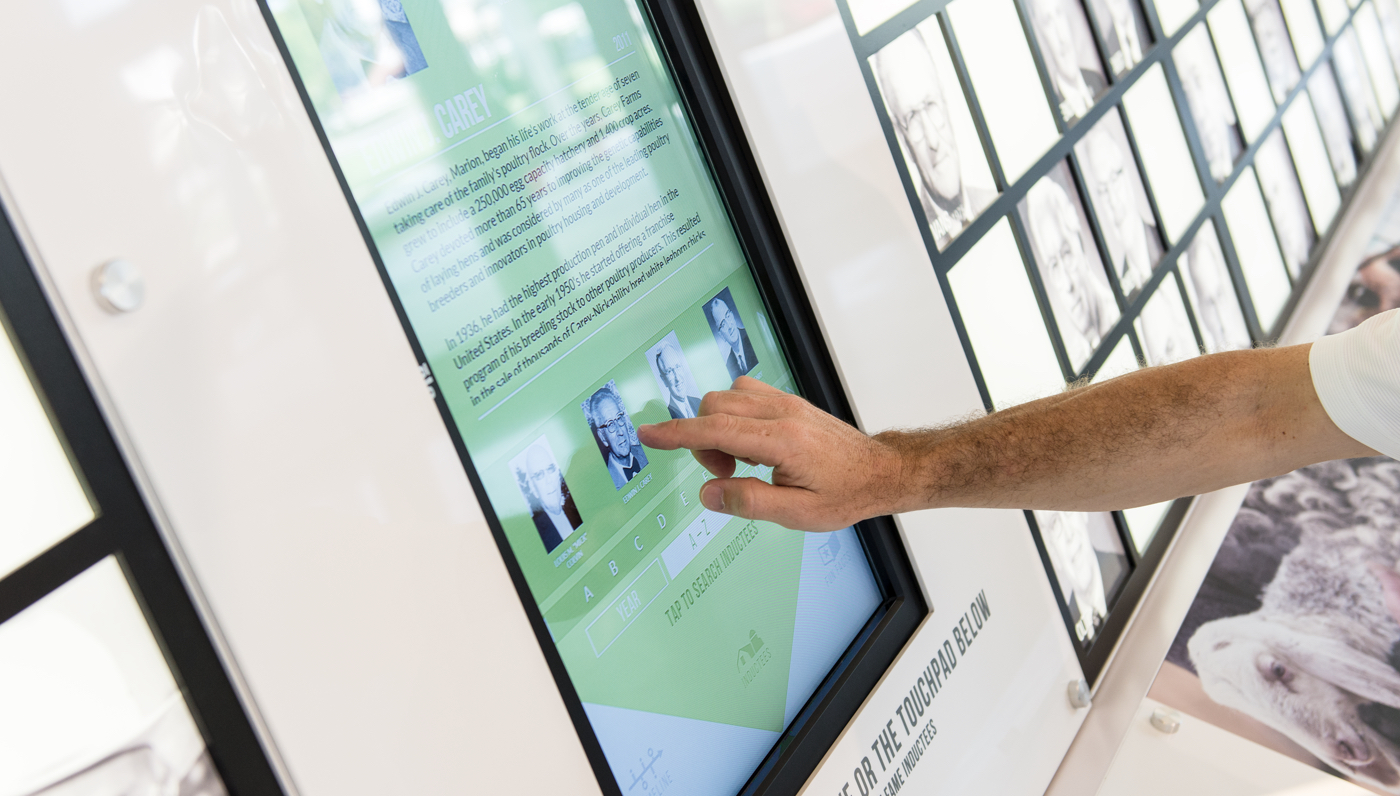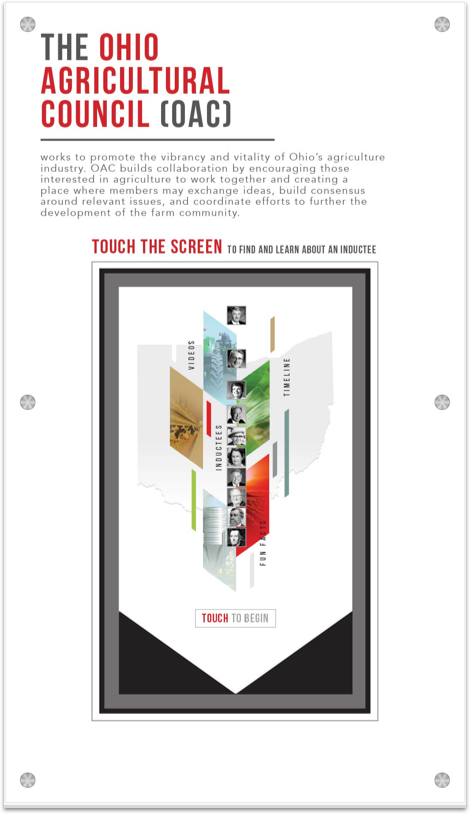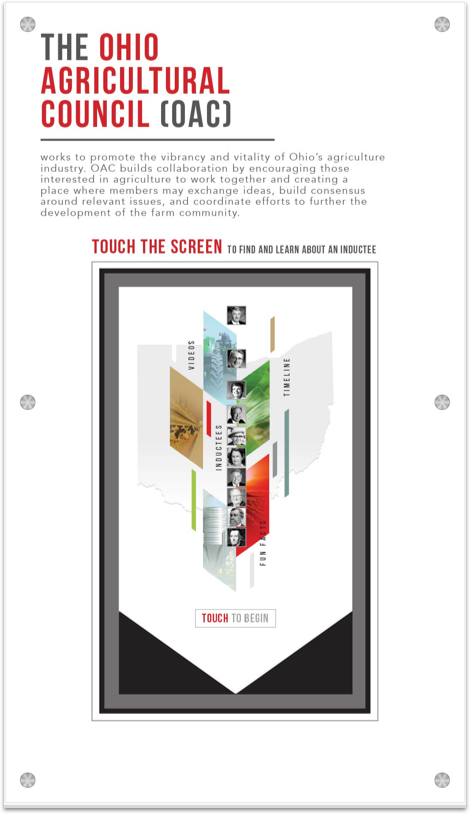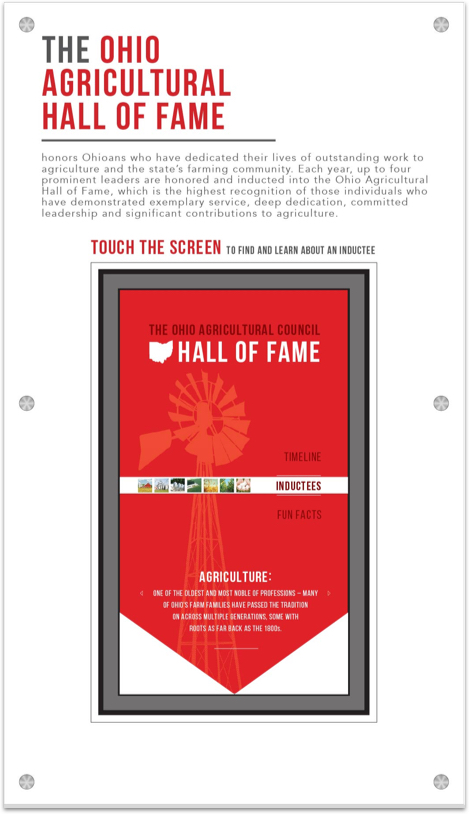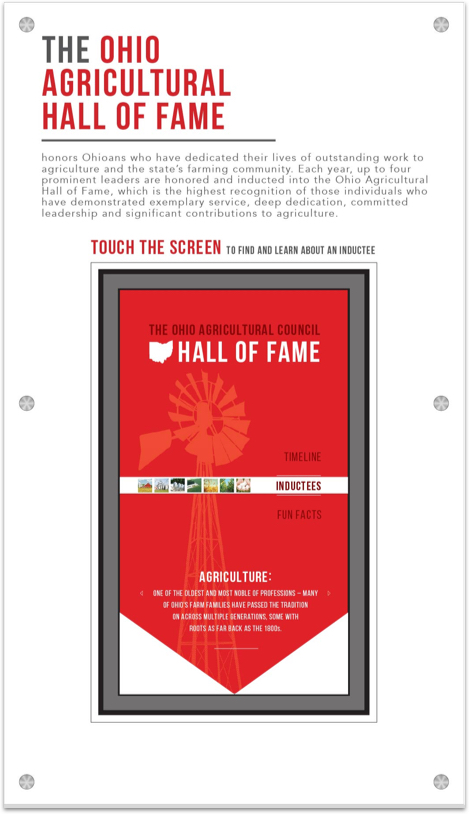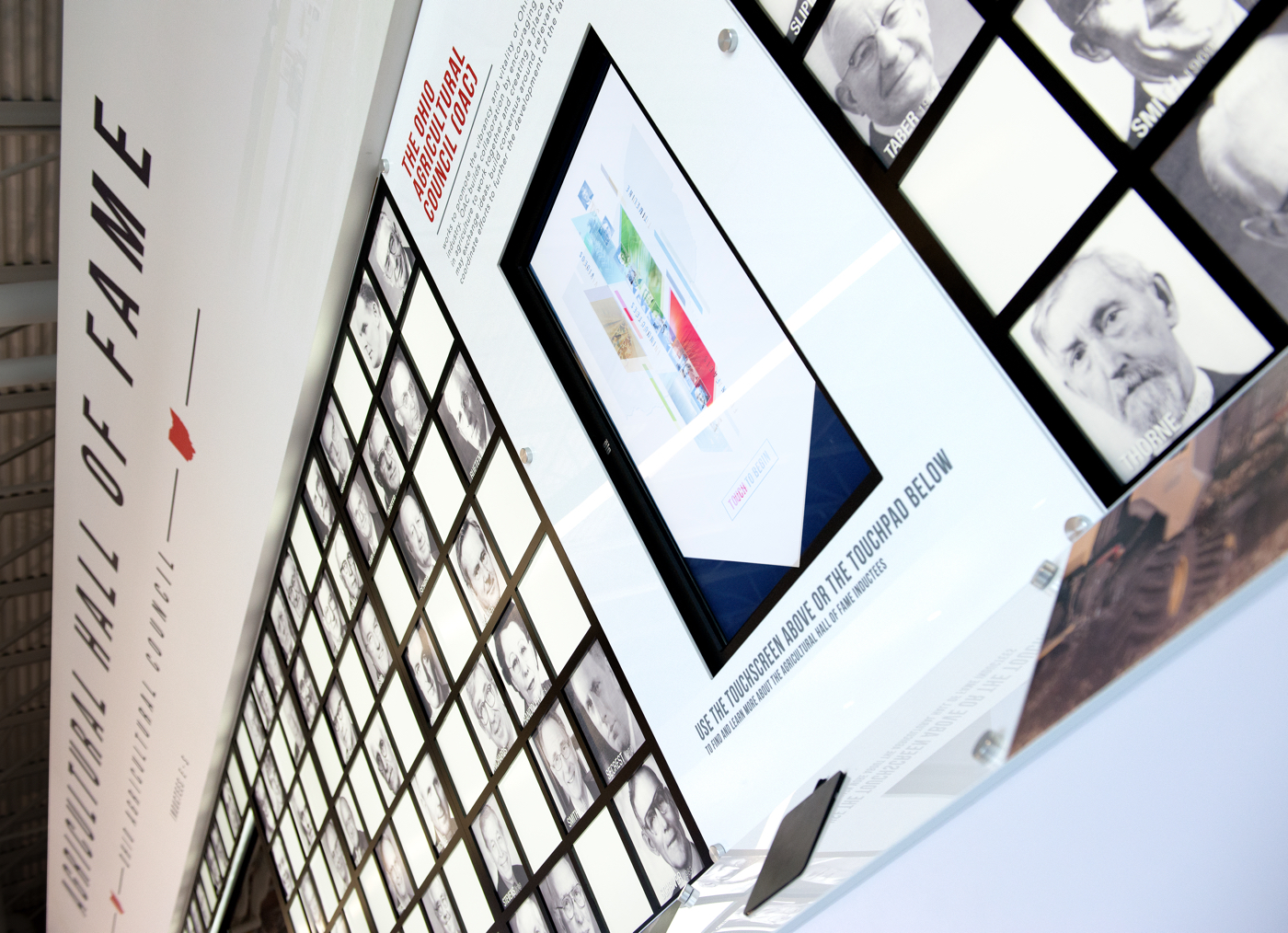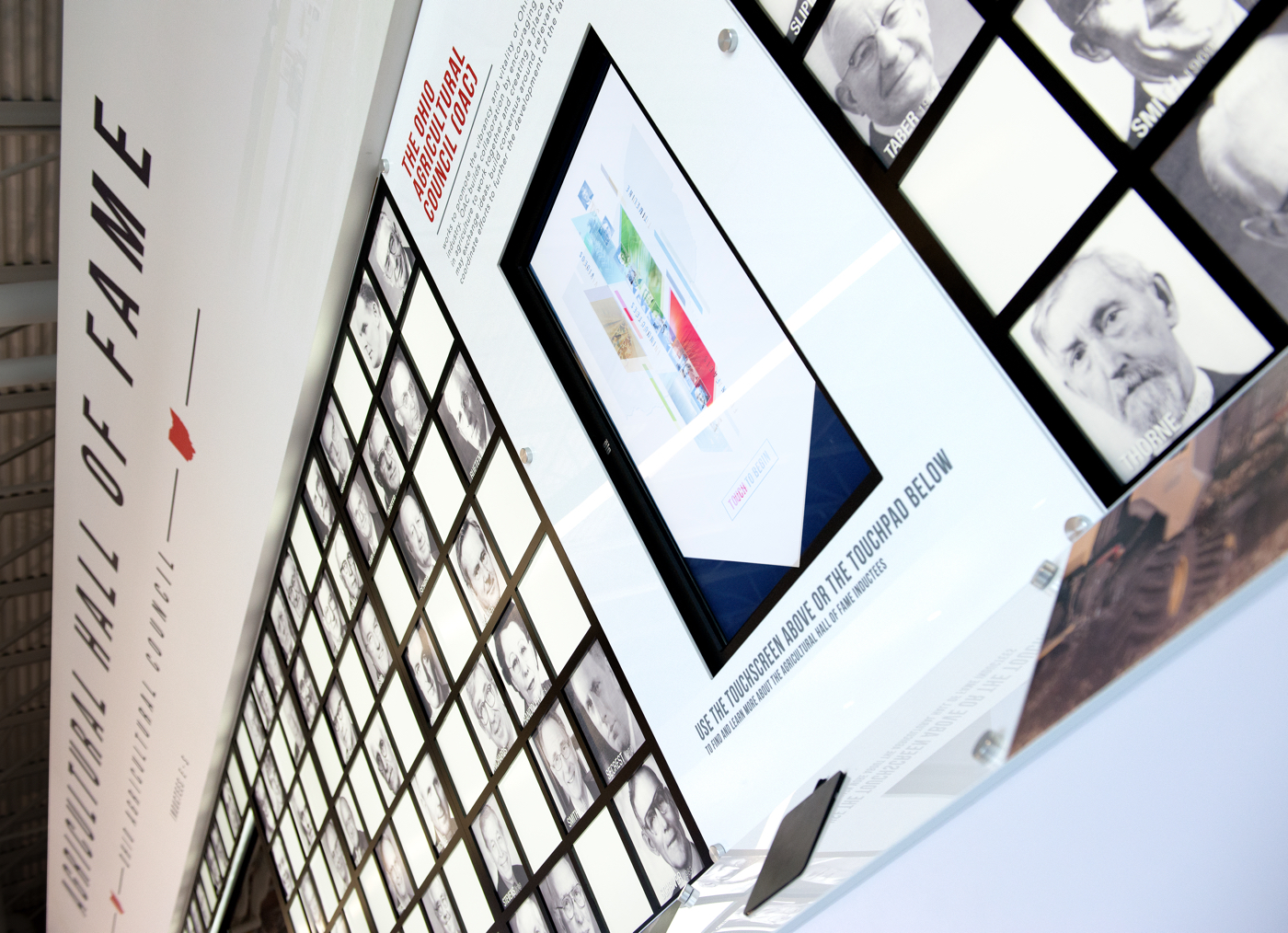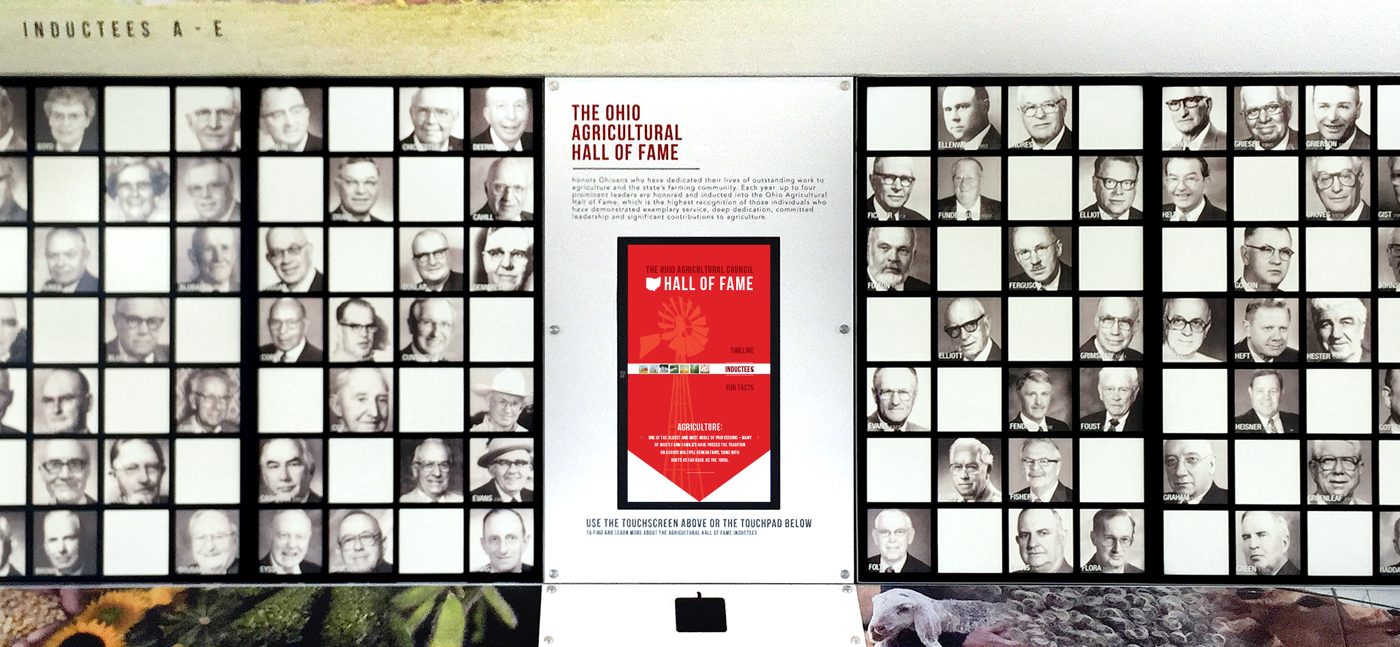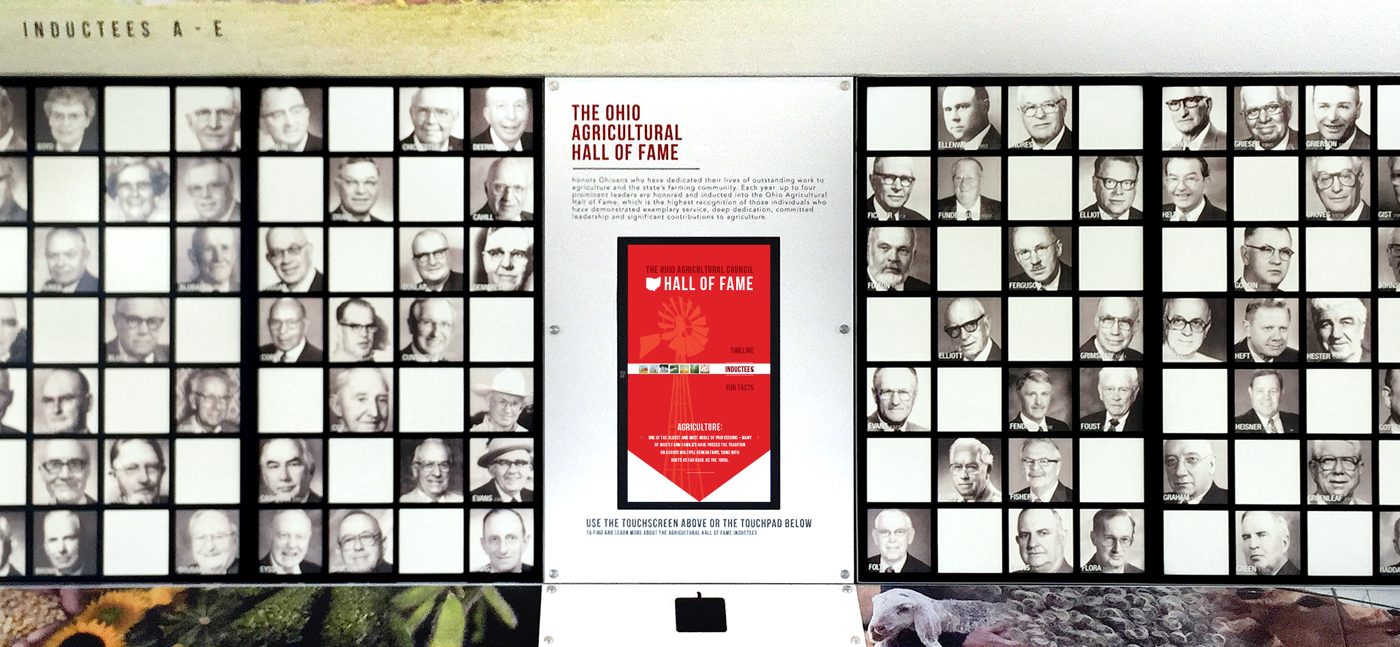 Each year, millions of visitors pass through the Ohio Expo Center's Agricultural Hall of Fame,
where an interactive exhibit designed by Momentum allows people to take a closer look at agricultural life in Ohio. Visitors are able to search for Hall of Fame inductees over the past century, read their personal bios, and watch short video interviews.
An interactive timeline walks people through the years of key milestones in Ohio agricultural progress. Fun facts provide a glimpse into agricultural life, from small farms to the operations of large farm industries. The solution elegantly delivers content using two portrait-mounted touchscreens, and the technology easily handles the high volume of annual traffic. A simple interface allows the Ohio Expo Center to easily update its own content.
[unex_ce_button id="content_4bk0378yl" button_text_color="#000000" button_font="regular" button_font_size="15px" button_width="auto" button_alignment="center" button_text_spacing="2px" button_bg_color="#FFDD17" button_padding="15px 60px 15px 60px" button_border_width="0px" button_border_color="#000000" button_border_radius="0px" button_text_hover_color="#ffffff" button_text_spacing_hover="2px" button_bg_hover_color="#000000" button_border_hover_color="#000000" button_link="/intuiface/" button_link_type="url" button_link_target="_self" has_container="1" in_column=""]VIEW OTHER INTUIFACE PROJECTS[/ce_button]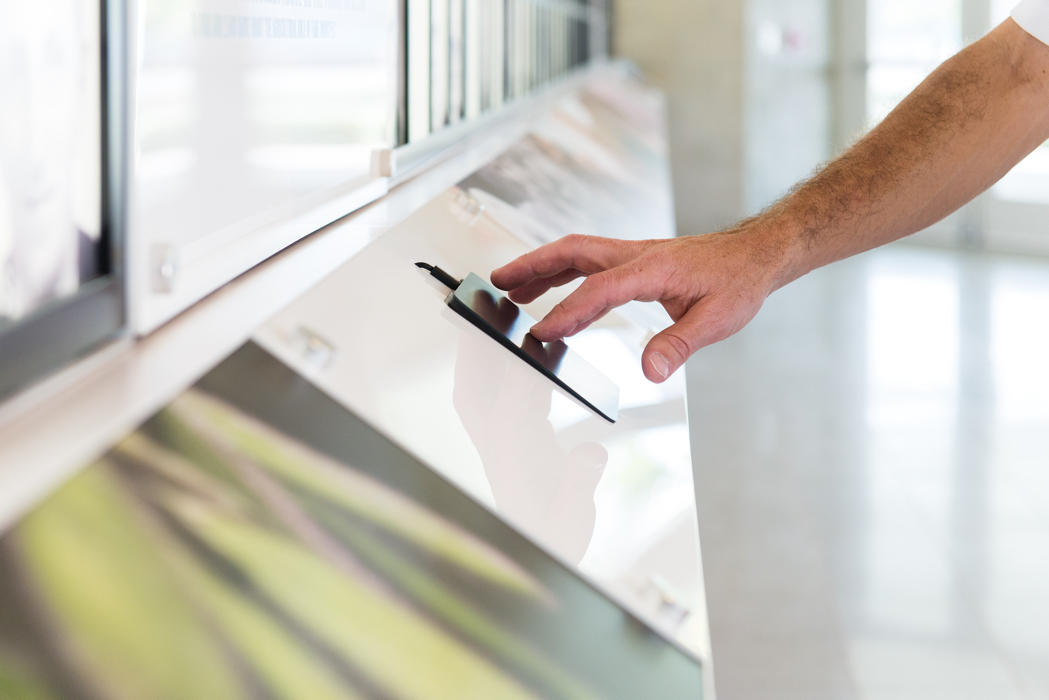 [unex_ce_button id="content_zjf76c3j6,column_content_vlq9bxw2q" button_text_color="#000000" button_font="light" button_font_size="15px" button_width="auto" button_alignment="center" button_text_spacing="2px" button_bg_color="#ffdd17" button_padding="15px 60px 15px 60px" button_border_width="0px" button_border_color="#000000" button_border_radius="0px" button_text_hover_color="#ffffff" button_text_spacing_hover="2px" button_bg_hover_color="#000000" button_border_hover_color="#000000" button_link="http://gainmomentum.com/contact/" button_link_type="url" button_link_target="_blank" has_container="" in_column="1"]TALK TO US TODAY[/ce_button]
[unex_ce_button id="content_zjf76c3j6,column_content_ib78hu0ra" button_text_color="#ffffff" button_font="light" button_font_size="15px" button_width="auto" button_alignment="center" button_text_spacing="2px" button_bg_color="#000000" button_padding="15px 60px 15px 60px" button_border_width="0px" button_border_color="#000000" button_border_radius="0px" button_text_hover_color="#ffffff" button_text_spacing_hover="2px" button_bg_hover_color="#899393" button_border_hover_color="#899393" button_link="http://gainmomentum.com/work/portfolio/" button_link_type="url" button_link_target="_blank" has_container="" in_column="1"]View More Work[/ce_button]