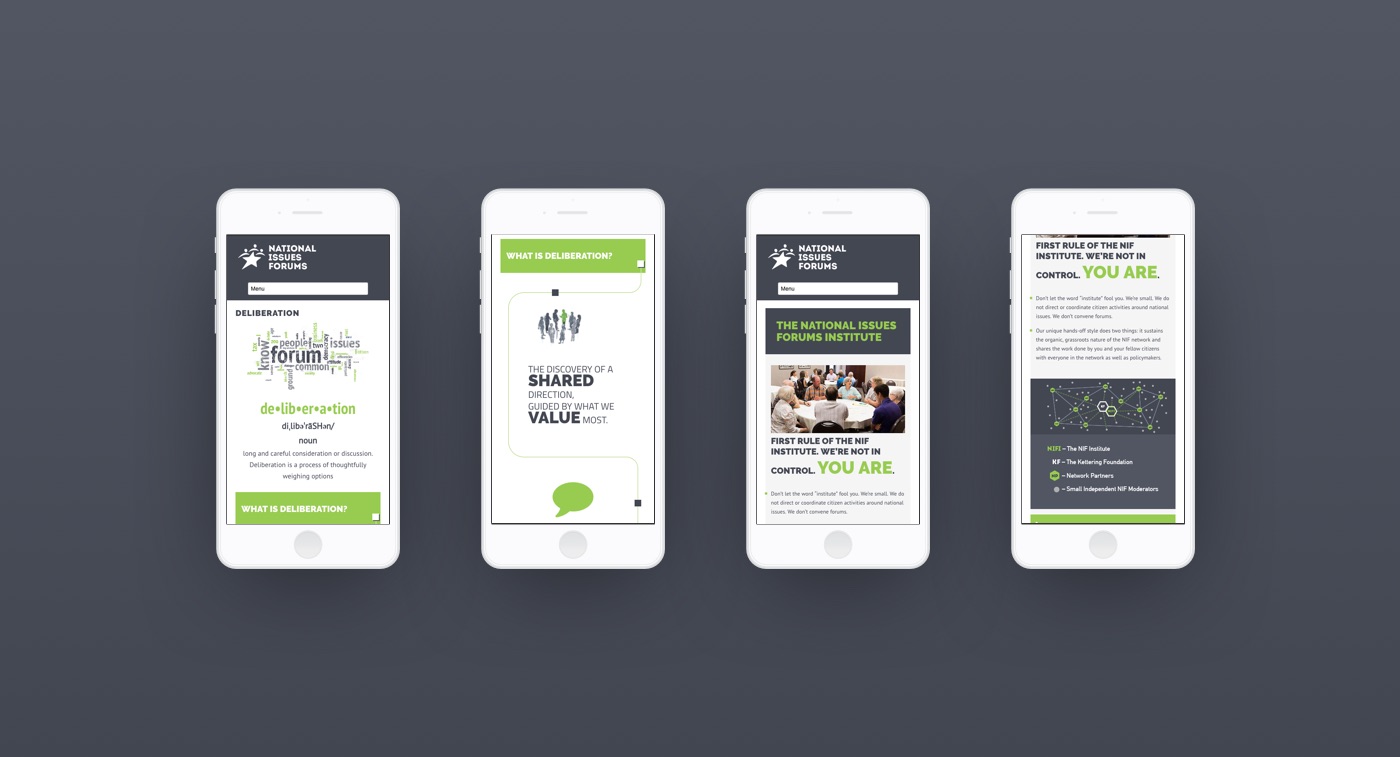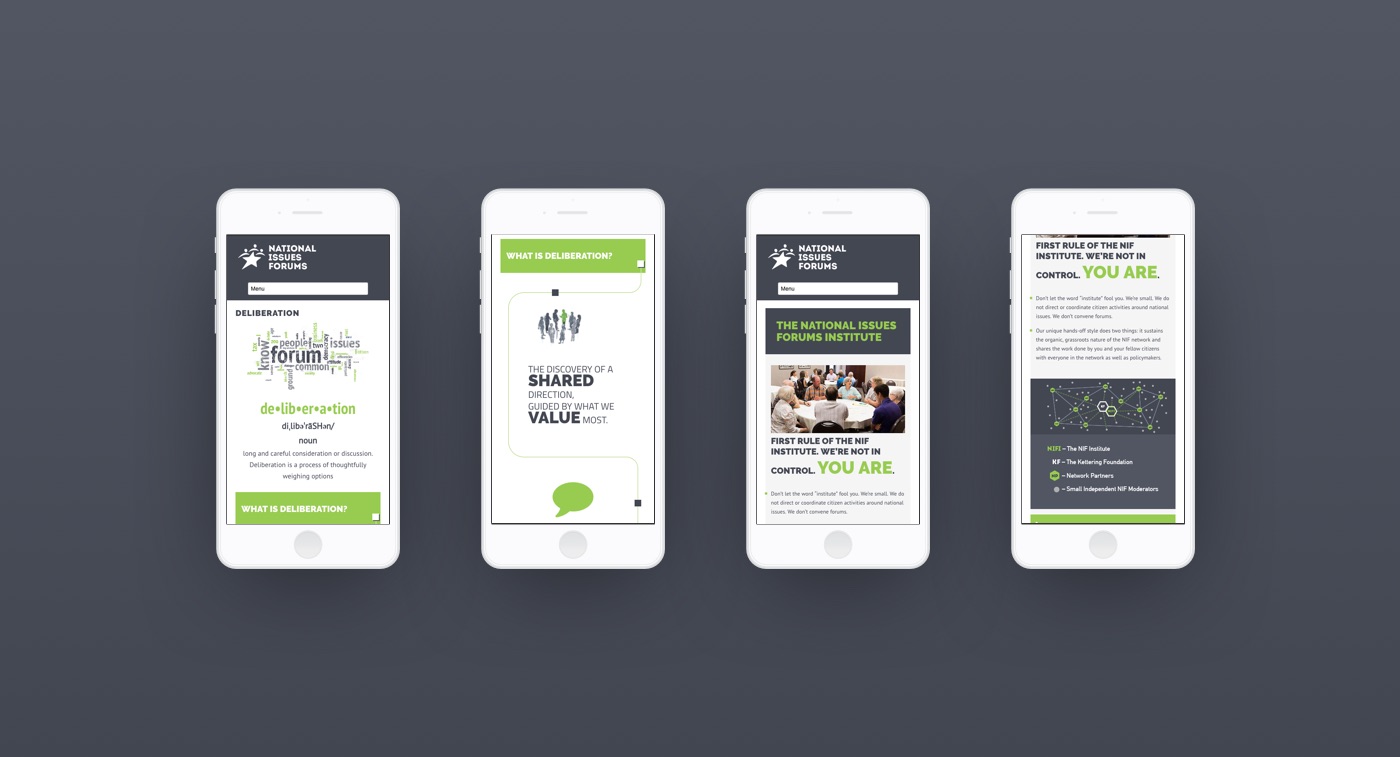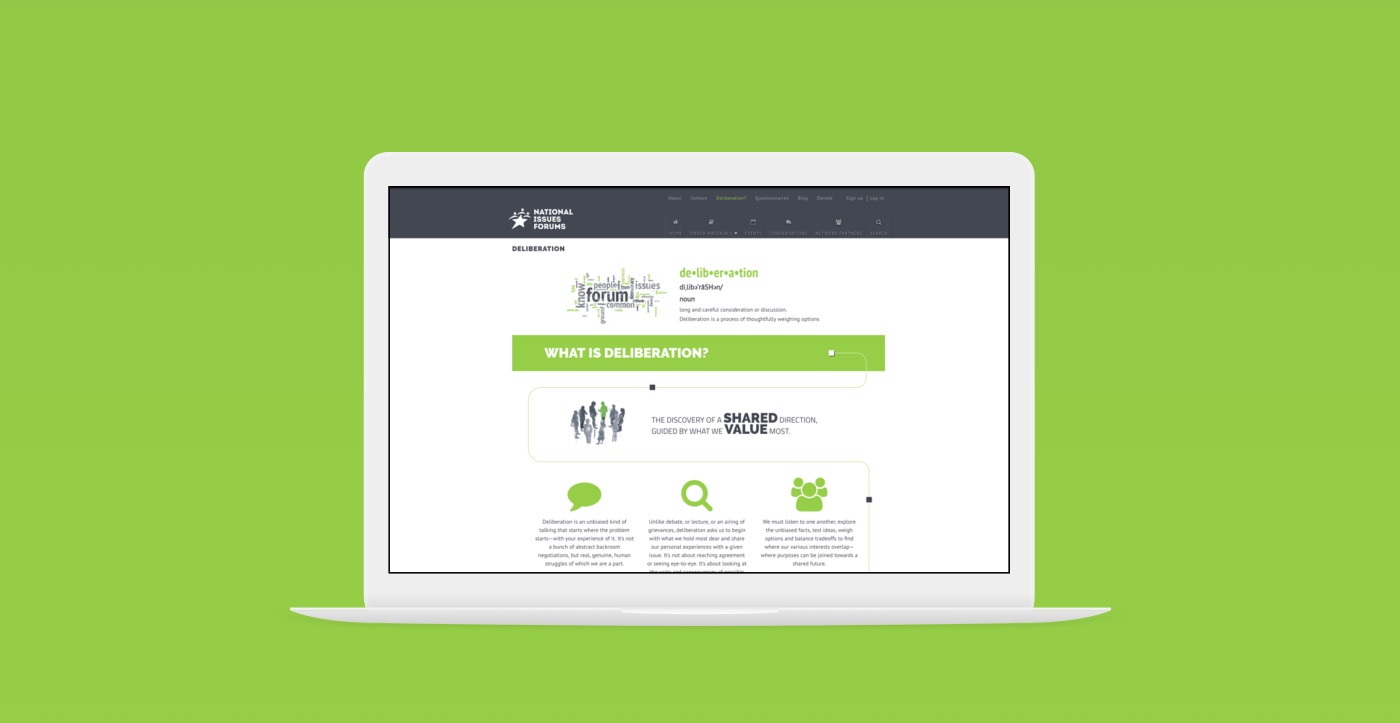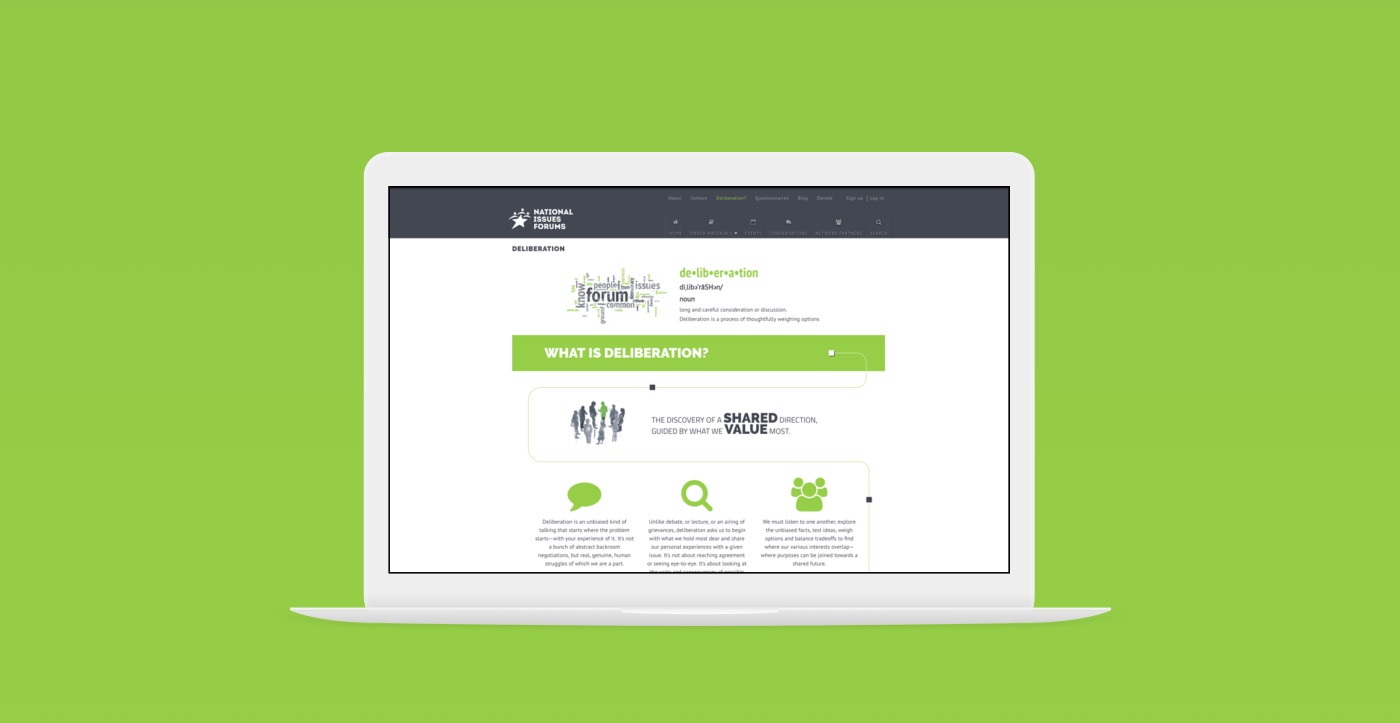 Promoting public deliberation through networking, and providing a wide number of resources to prepare people for thoughtful discussion of today's thorniest problems
— healthcare, immigration, Social Security, and racial strife — requires a powerful site designed to meet a lot of requirements. National Issues Forums (NIF) called upon Momentum to deliver it, which we did.
Prior to development, Momentum met with NIF to listen to their goals and objectives for the new site. We were asked to conduct a usability study of the current site and explore site analytics to determine what users were looking for. We were also asked to help determine what improvements could be made to enhance the user experience.
The requirements of this site were extensive. NIF was looking for: a responsive design that allowed the site to be viewable on a wide variety of mobile and desktop devices; a complete new ecommerce solution with a simplified checkout process; the ability to schedule, host, moderate, and attend collaborative events; forum software that was able to handle any number of conversations; an easily updateable list of network partners; the ability to donate; and a comprehensive blog — just to name a few.
In creating the site, our team followed an Agile method of development that allowed us to break up the site-building process in a number of incremental steps called sprints. Each sprint involved completing a number of tasks that were carefully planned, executed, reviewed, and approved by the client. Major sprints focused on developing specific areas of the site that, when approved, produced a finished result that was clearly identifiable.
The site was constructed using Drupal CMS and a lot of custom PHP coding. This allows NIF to make their own changes to the site, maintain products in the store, and manage events, conversations and the blog.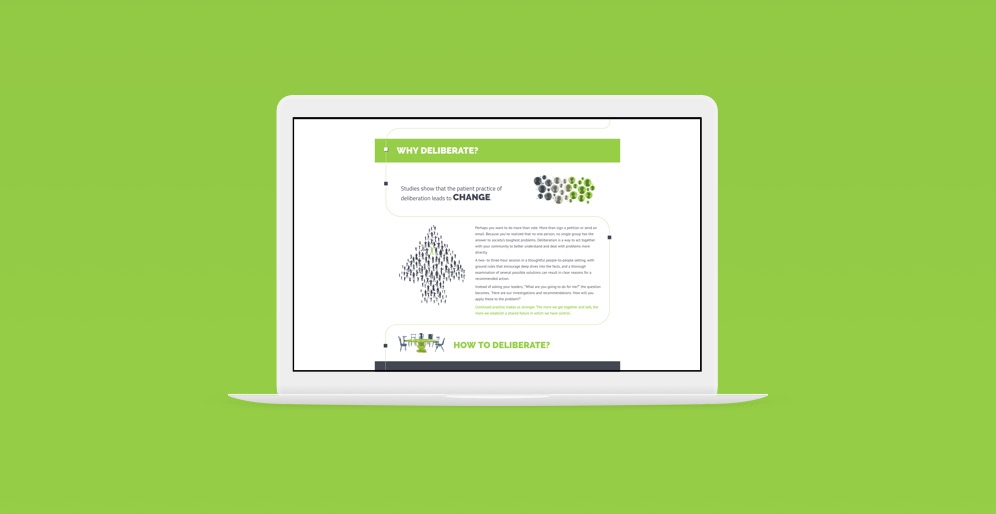 [unex_ce_button id="content_zjf76c3j6,column_content_vlq9bxw2q" button_text_color="#000000" button_font="light" button_font_size="15px" button_width="auto" button_alignment="center" button_text_spacing="2px" button_bg_color="#ffdd17" button_padding="15px 60px 15px 60px" button_border_width="0px" button_border_color="#000000" button_border_radius="0px" button_text_hover_color="#ffffff" button_text_spacing_hover="2px" button_bg_hover_color="#000000" button_border_hover_color="#000000" button_link="http://gainmomentum.com/contact/" button_link_type="url" button_link_target="_blank" has_container="" in_column="1"]TALK TO US TODAY[/ce_button]
[unex_ce_button id="content_zjf76c3j6,column_content_ib78hu0ra" button_text_color="#ffffff" button_font="light" button_font_size="15px" button_width="auto" button_alignment="center" button_text_spacing="2px" button_bg_color="#000000" button_padding="15px 60px 15px 60px" button_border_width="0px" button_border_color="#000000" button_border_radius="0px" button_text_hover_color="#ffffff" button_text_spacing_hover="2px" button_bg_hover_color="#899393" button_border_hover_color="#899393" button_link="http://gainmomentum.com/work/portfolio/" button_link_type="url" button_link_target="_blank" has_container="" in_column="1"]View More Work[/ce_button]