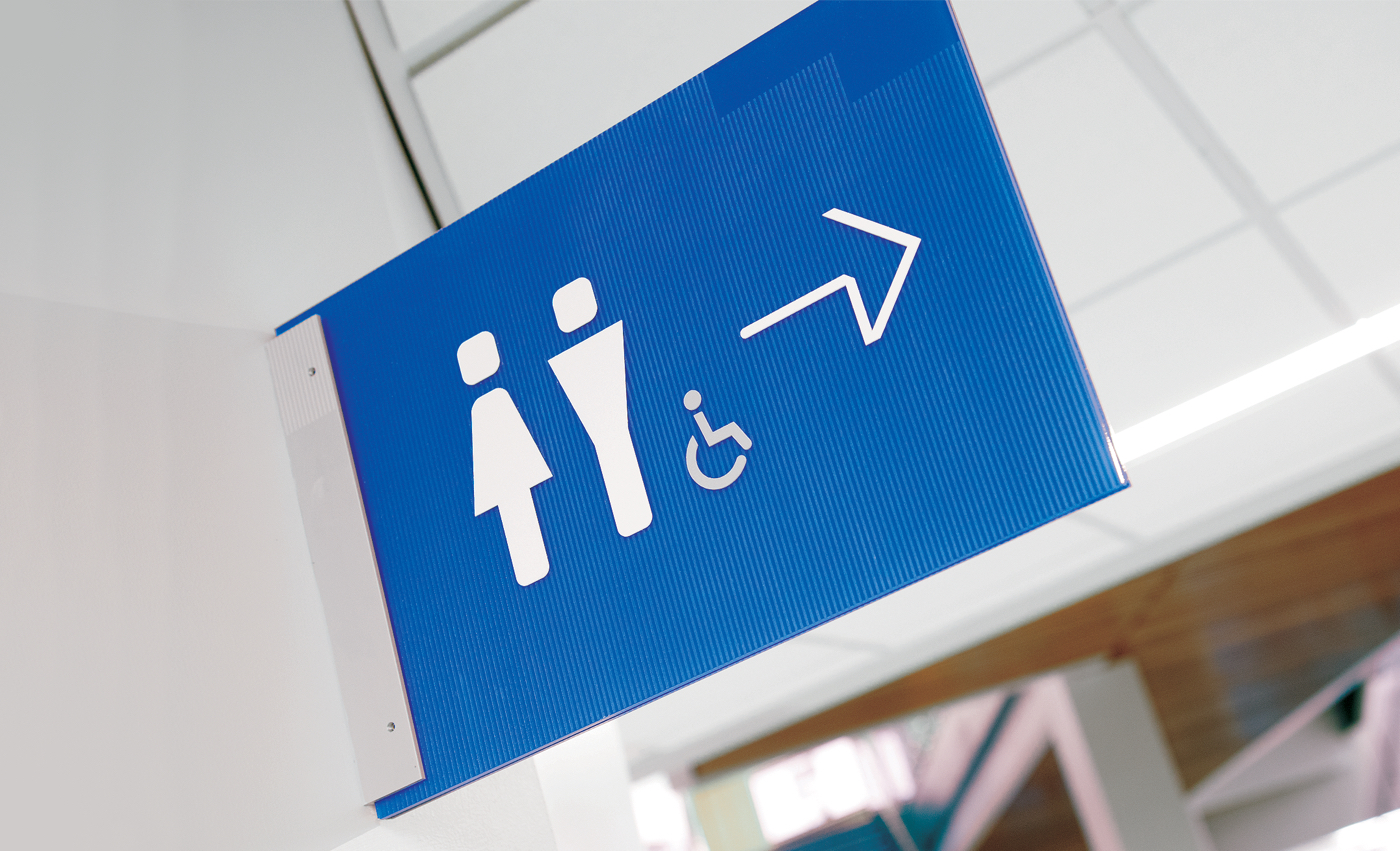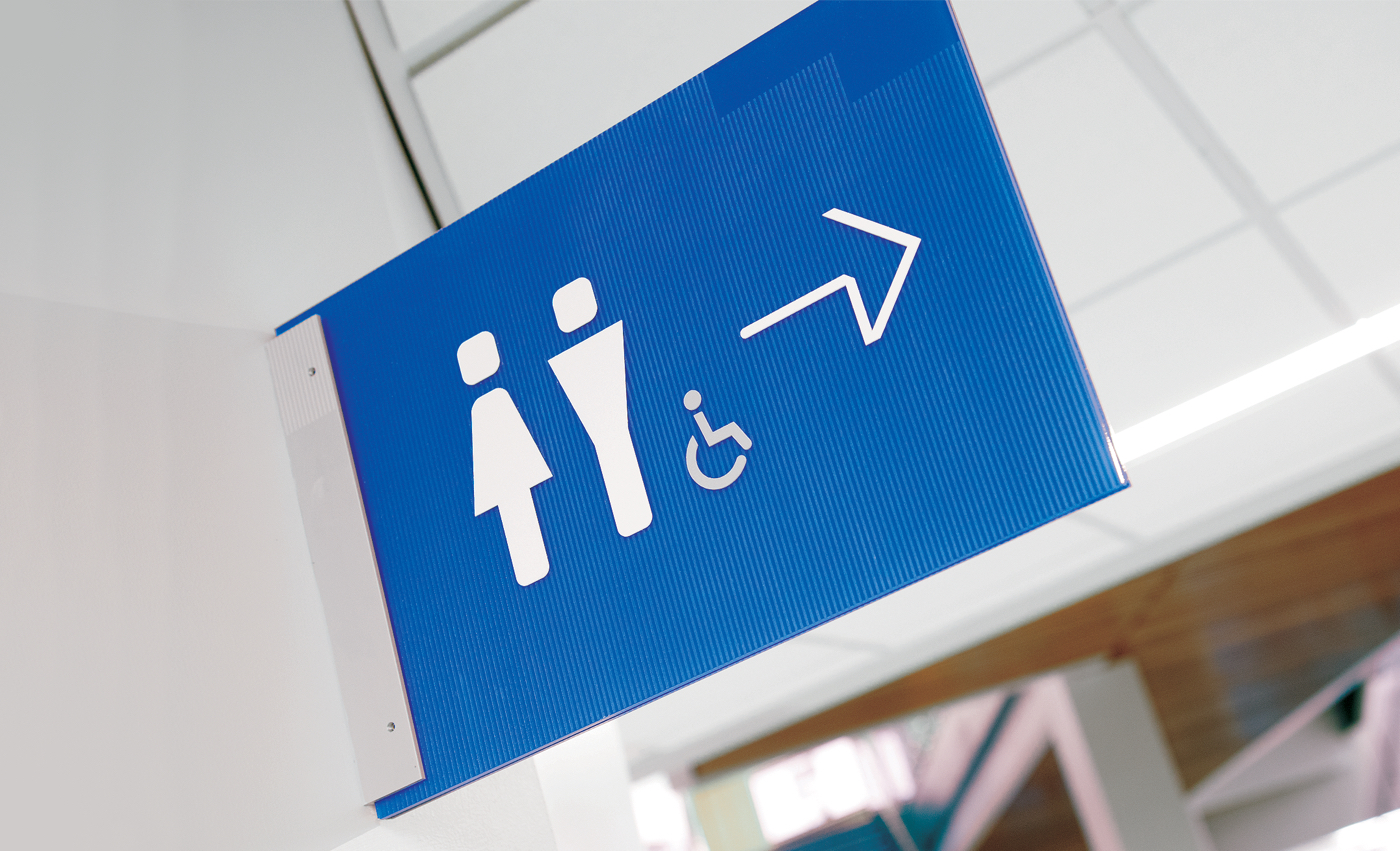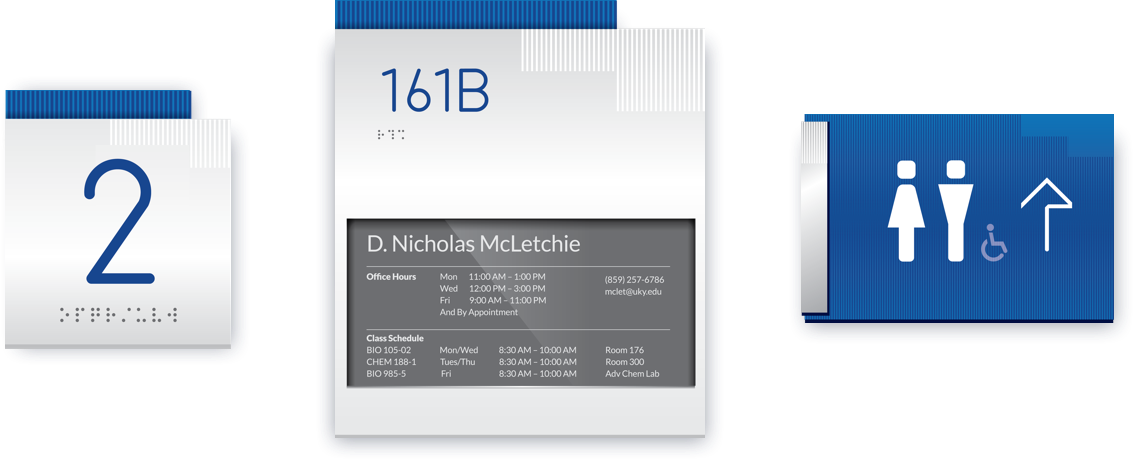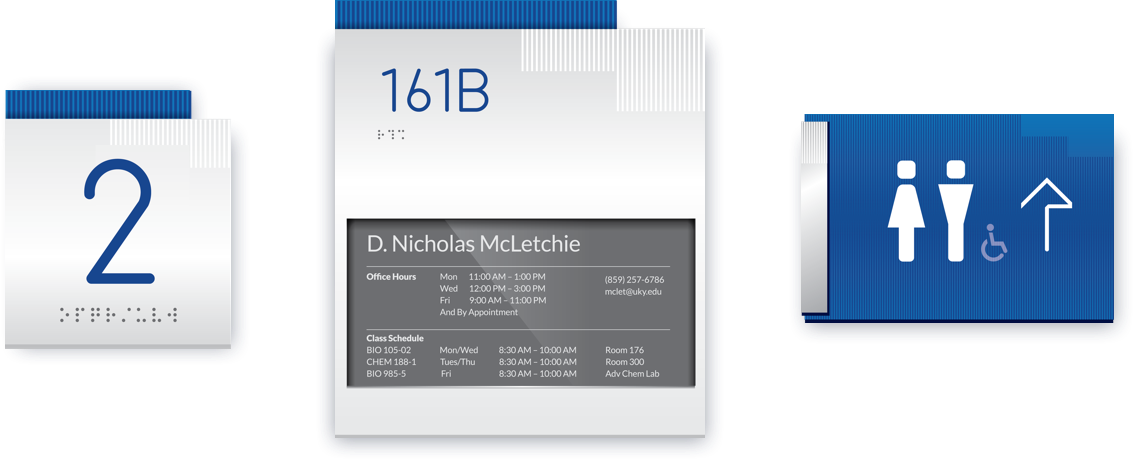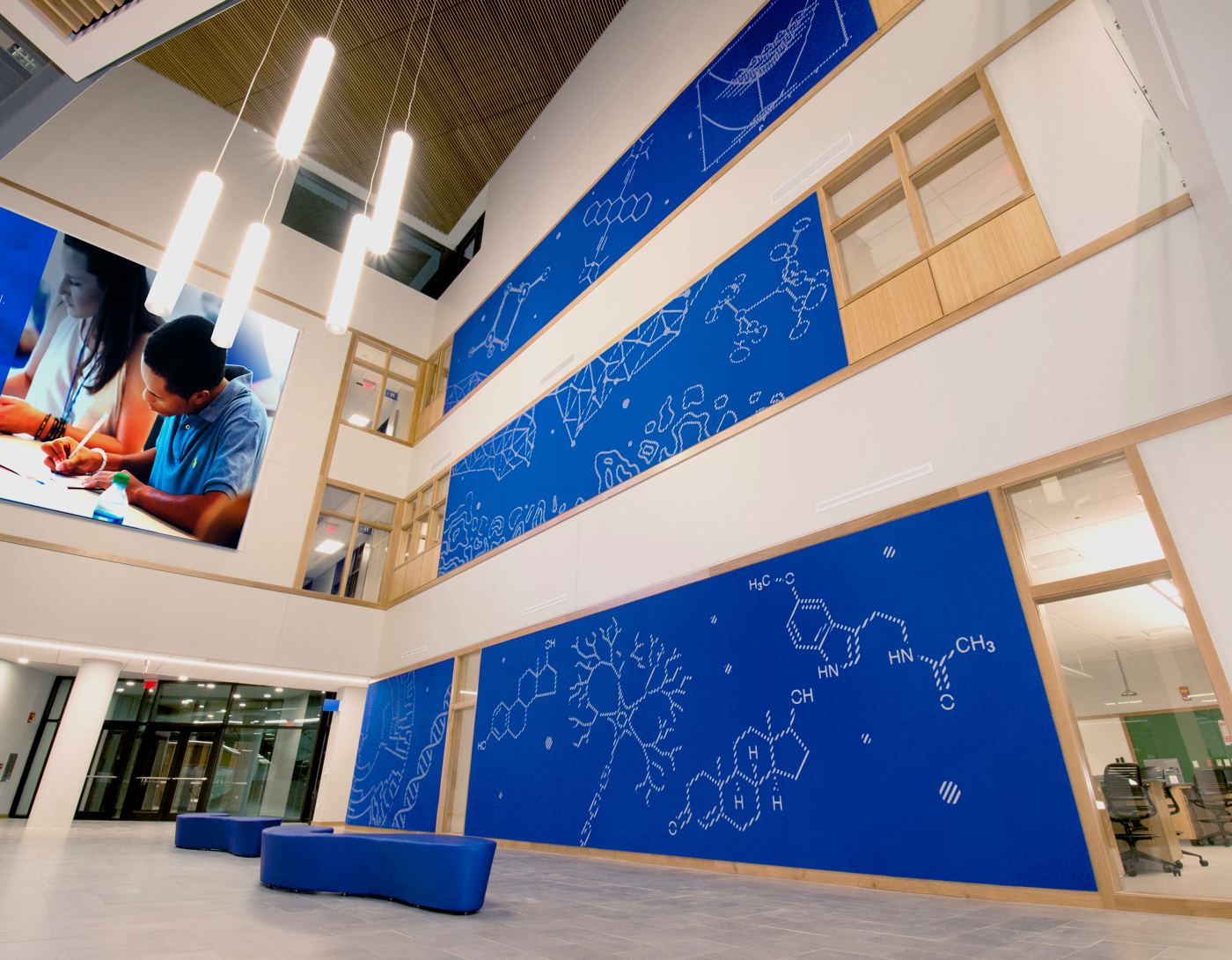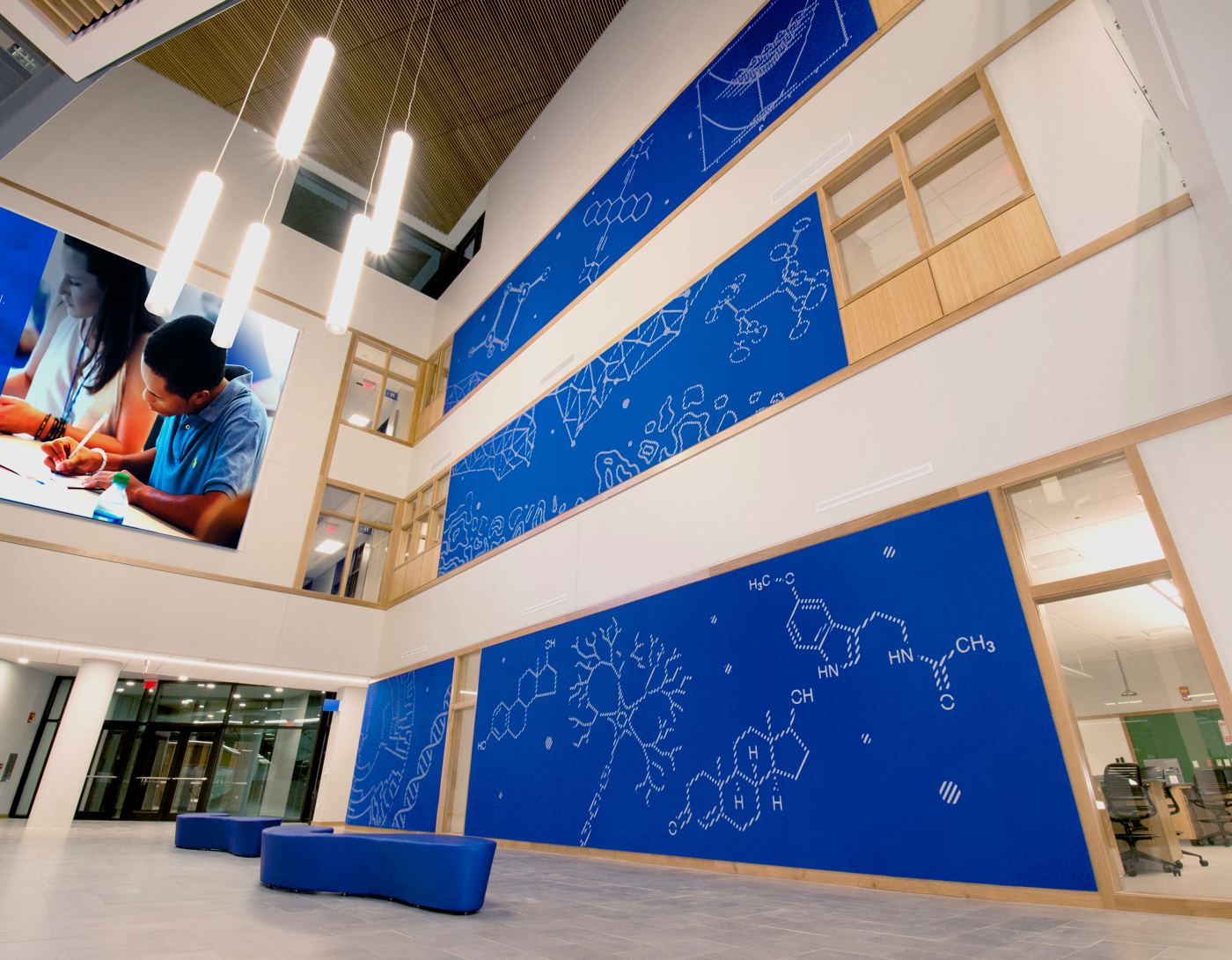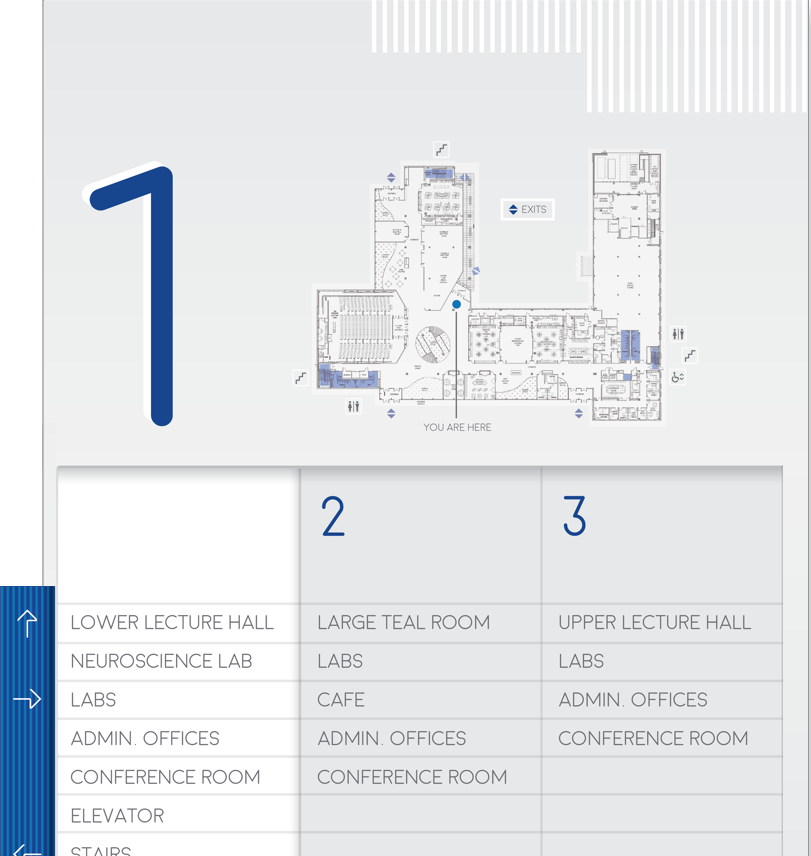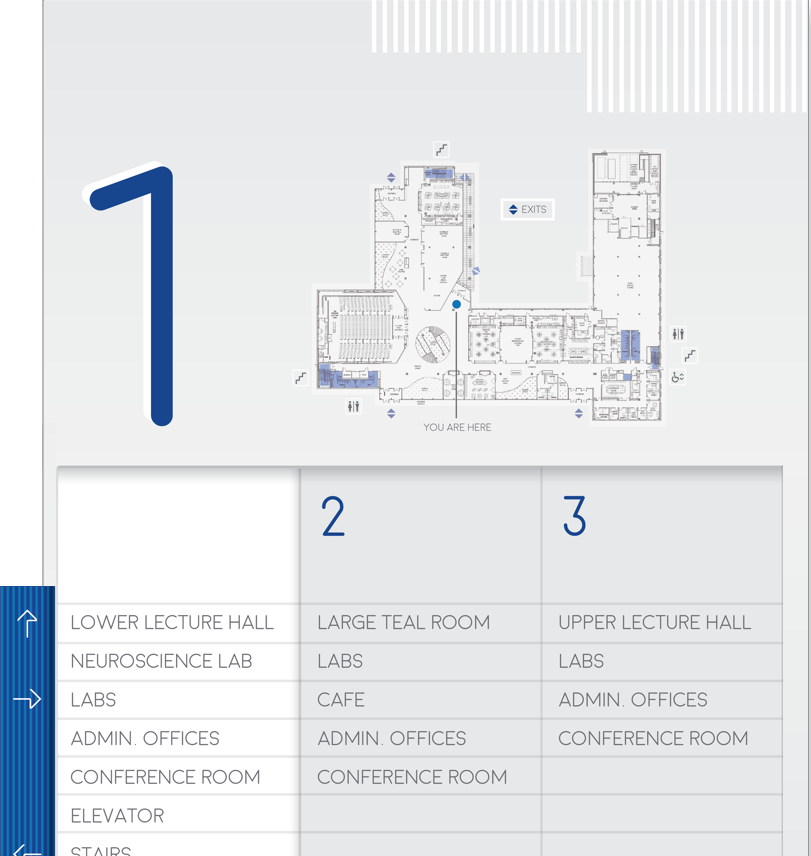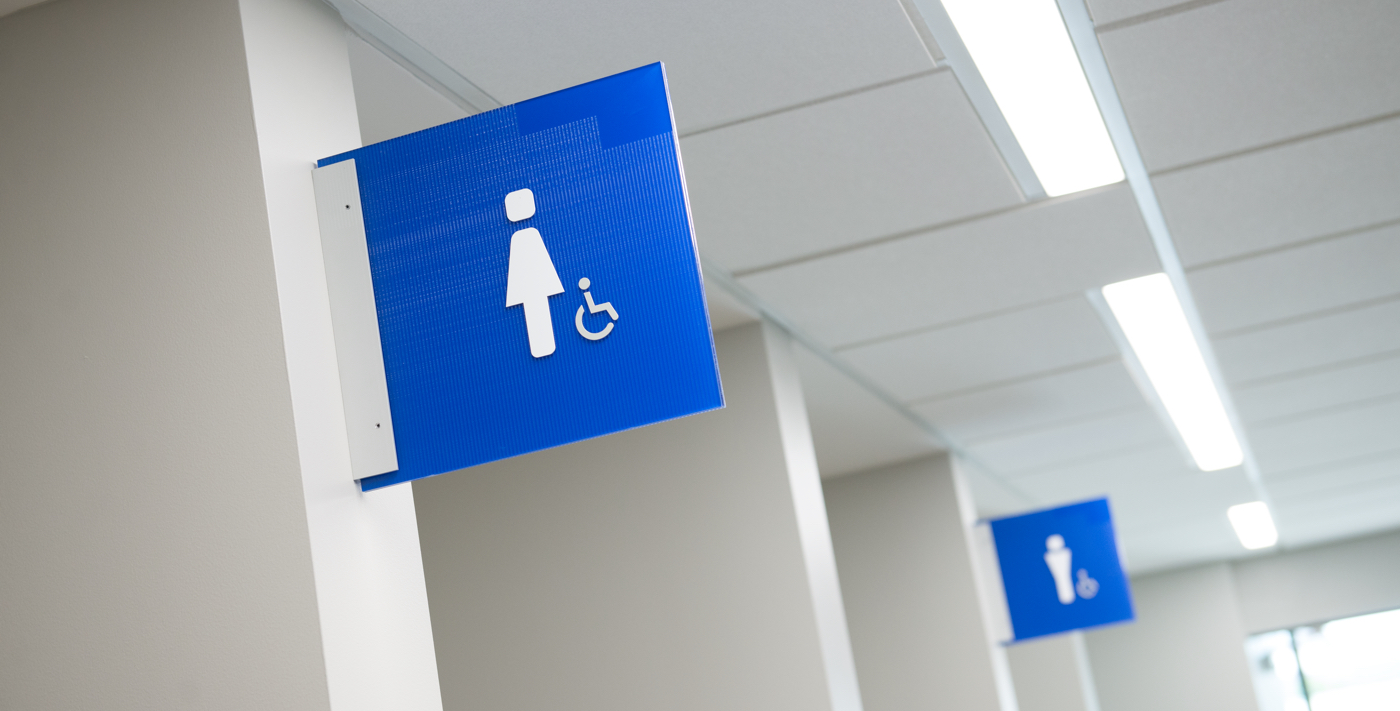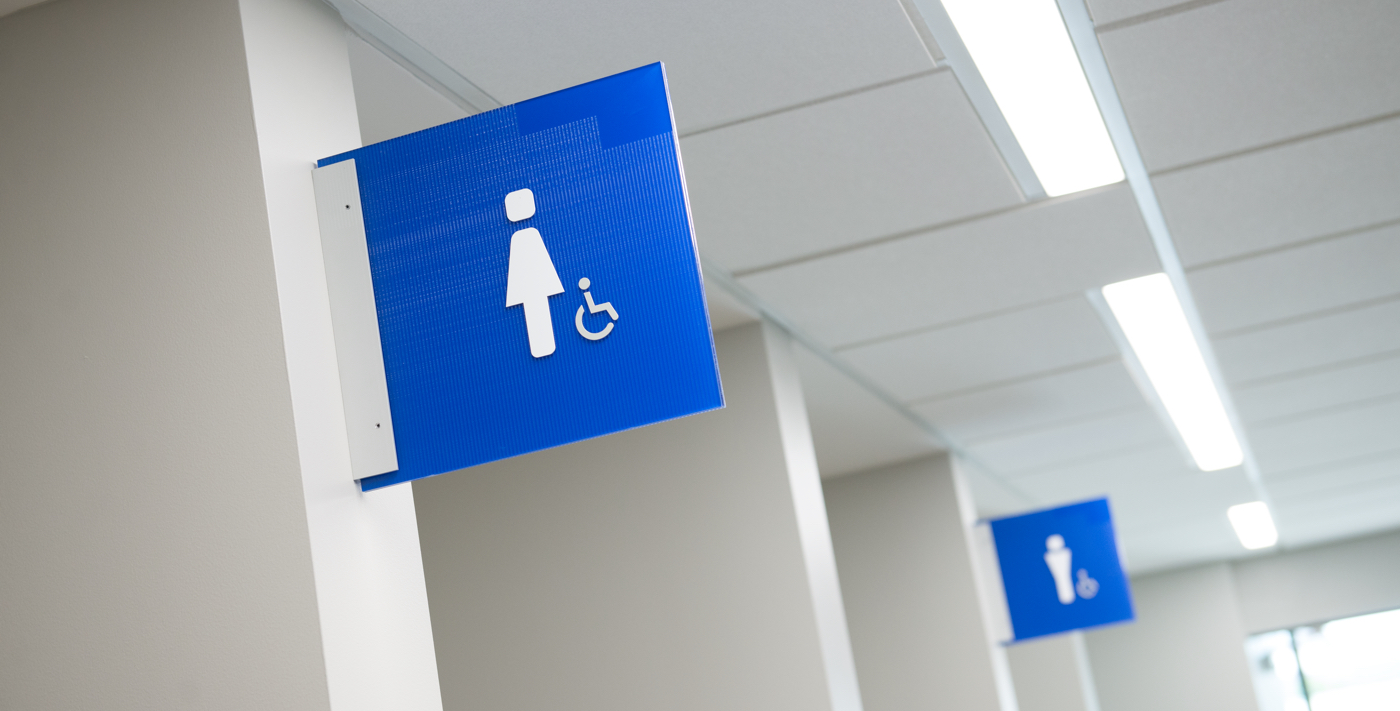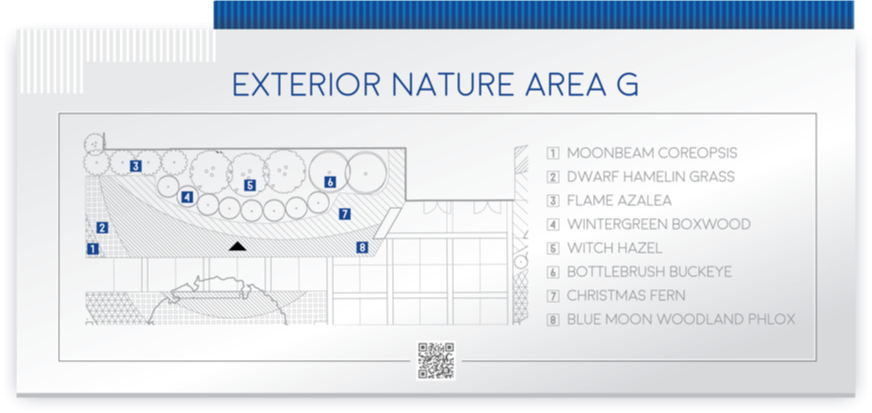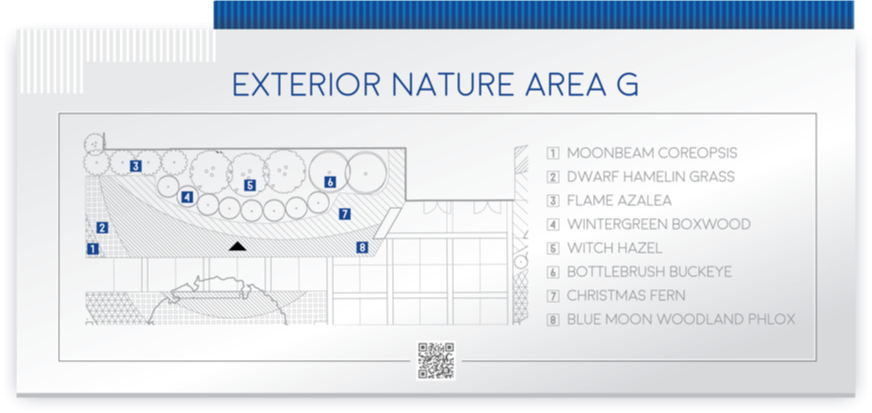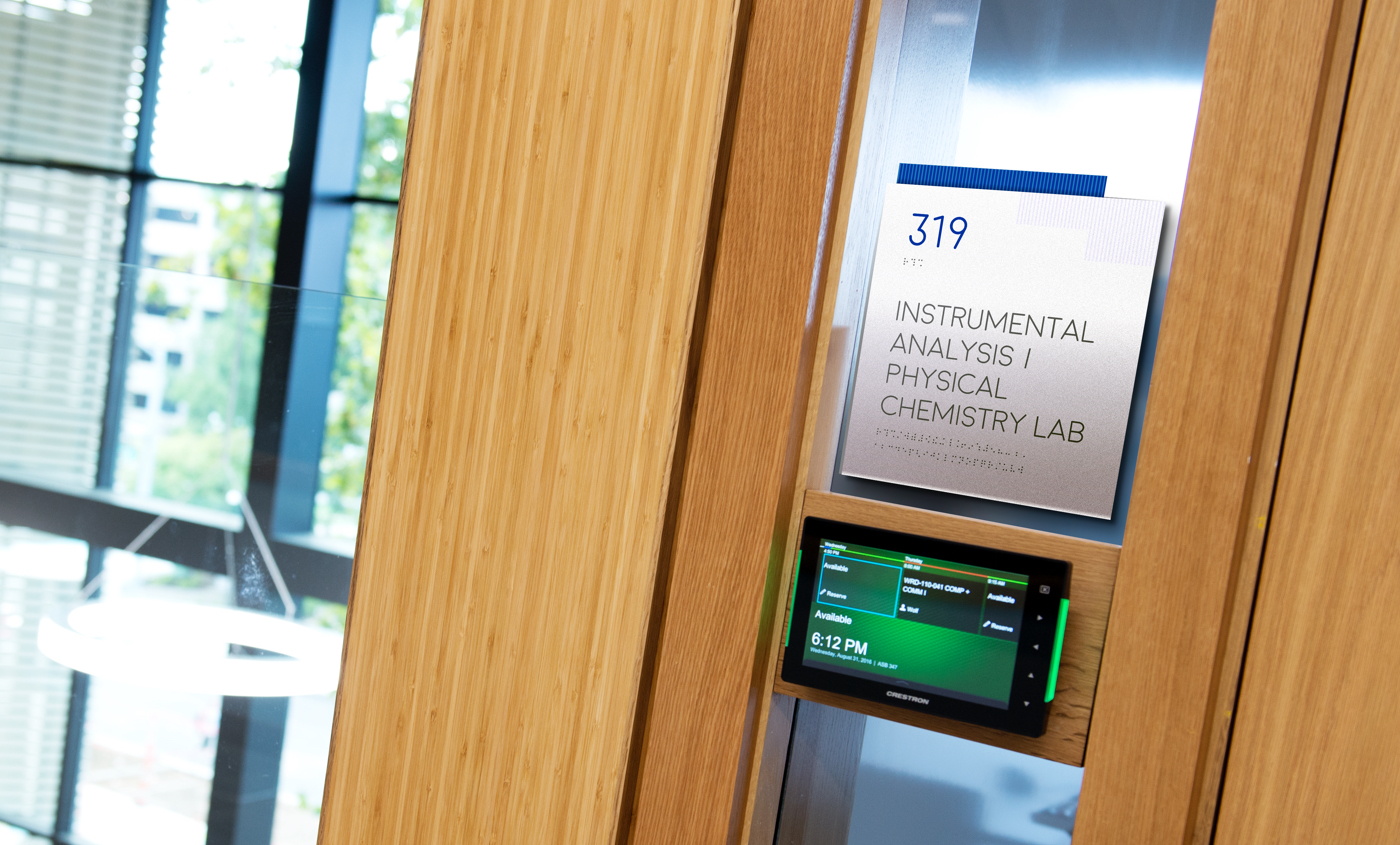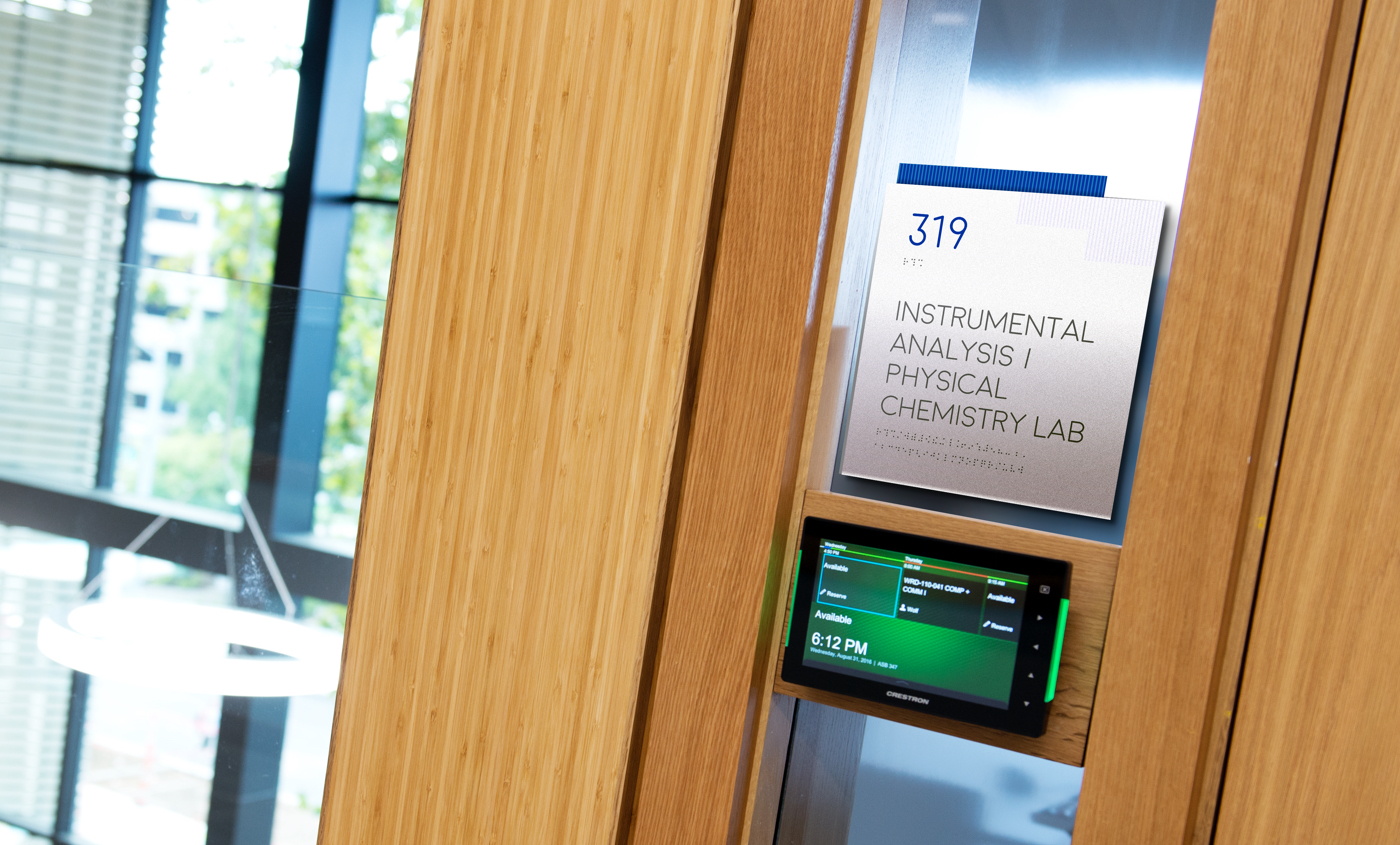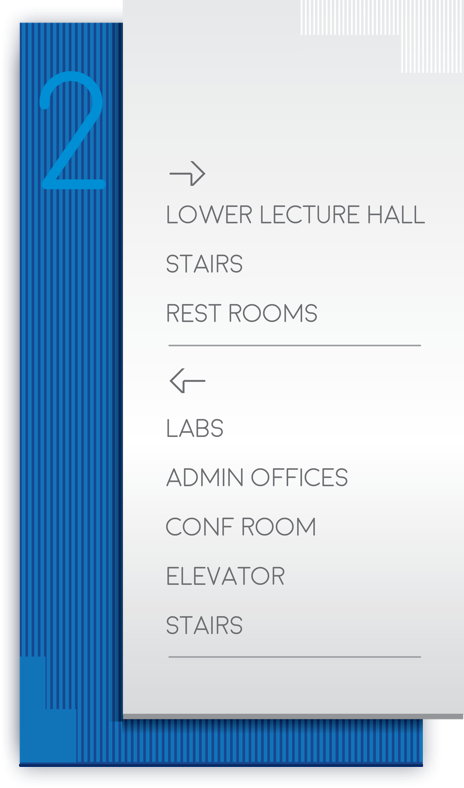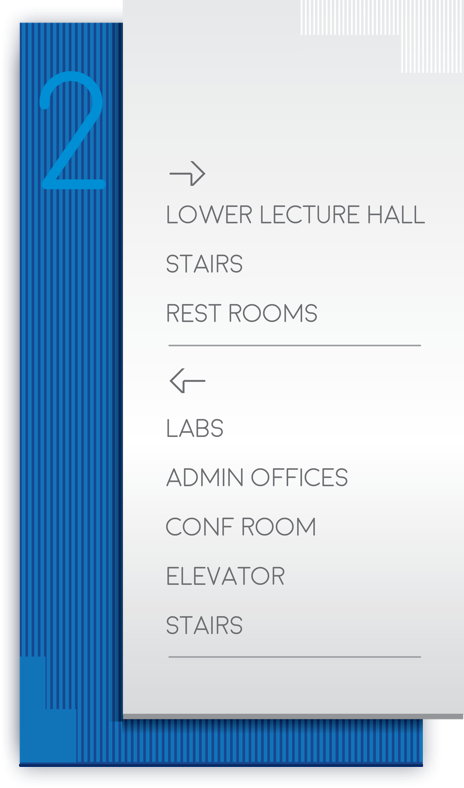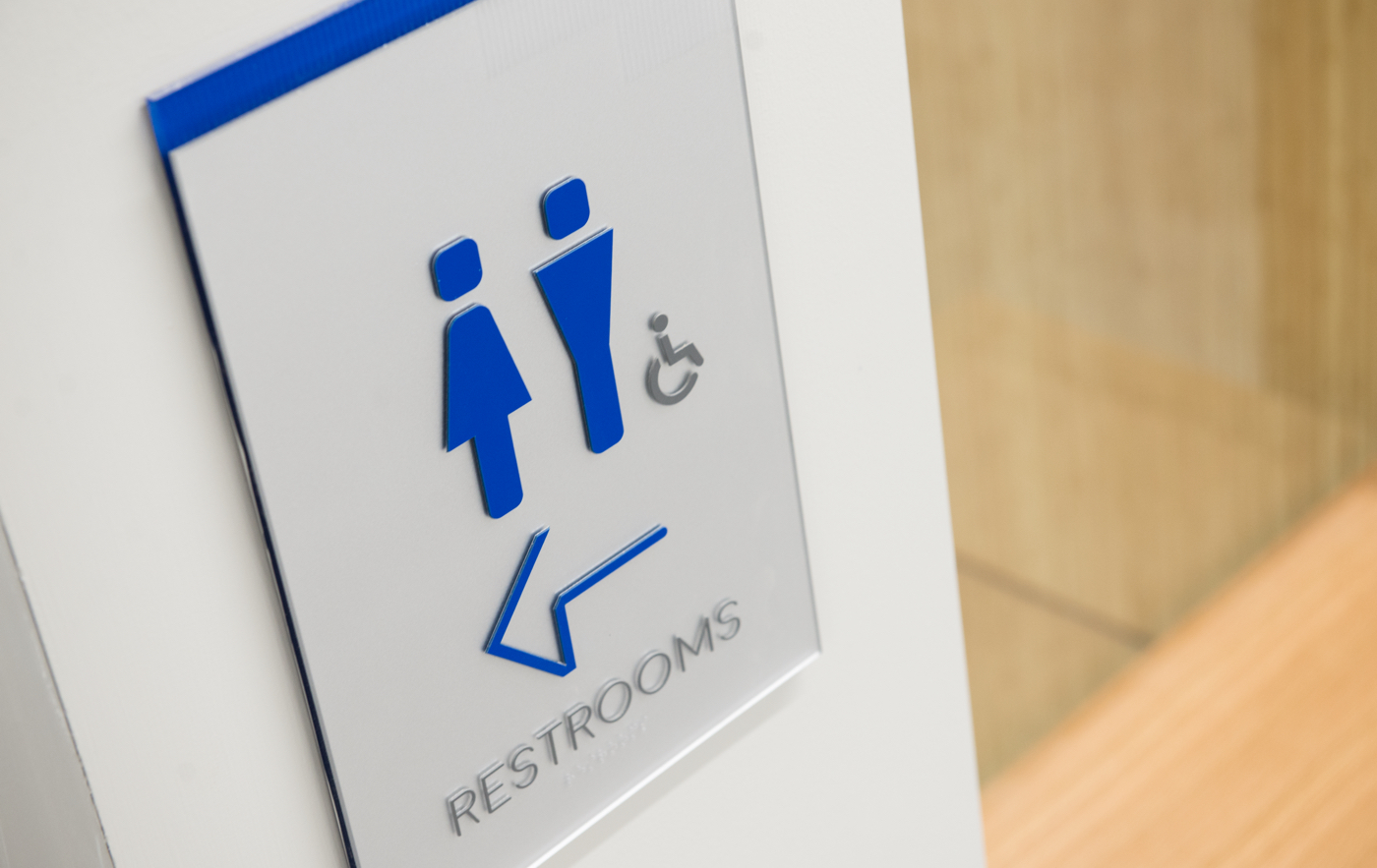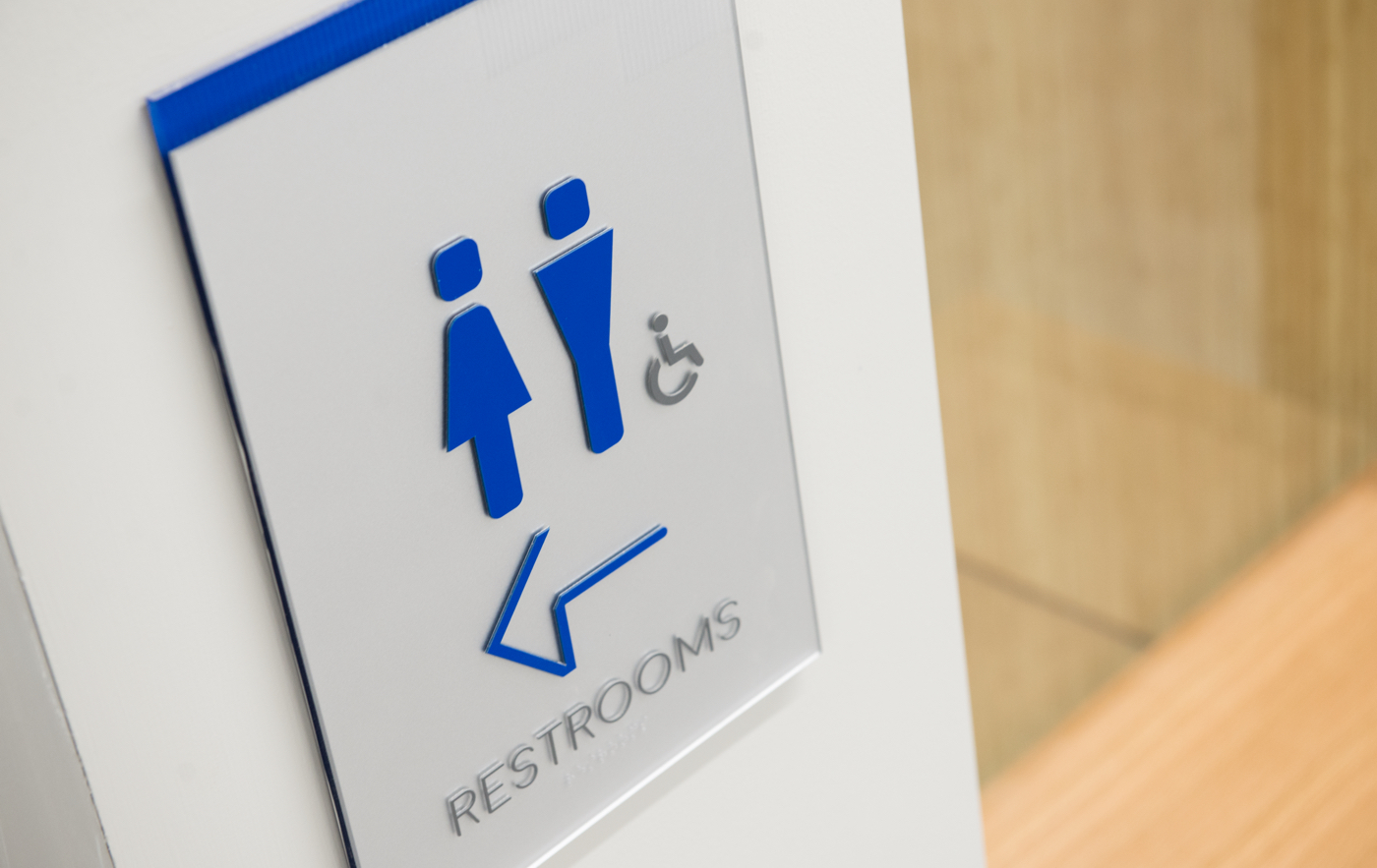 Momentum created a complete custom-branded environmental graphic package for UK's new Academic Sciences Building. 
At the center of the building, in the main atrium area, Momentum designed a timeless three-story wall graphic with acoustic felt panels using cutout relief graphics from the actual scientific diagrams and formulae invented at the university. The relief graphics at each level match the studies taught on that floor — chemistry, biology, and advanced chemistry are all represented.
Momentum also created custom wayfinding signage and other environmental graphics throughout the entire building, consisting of floor-to-ceiling directories and signs indicating custom rooms, restrooms, stairwells, and fire evacuation routes. Donors are represented on a large 25 x 8 foot backlit donor wall and on custom plaques at key locations. Everything is ADA compliant and custom-branded for the university.
[unex_ce_button id="content_zjf76c3j6,column_content_vlq9bxw2q" button_text_color="#000000" button_font="light" button_font_size="15px" button_width="auto" button_alignment="center" button_text_spacing="2px" button_bg_color="#ffdd17" button_padding="15px 60px 15px 60px" button_border_width="0px" button_border_color="#000000" button_border_radius="0px" button_text_hover_color="#ffffff" button_text_spacing_hover="2px" button_bg_hover_color="#000000" button_border_hover_color="#000000" button_link="https://gainmomentum.com/contact/" button_link_type="url" button_link_target="_blank" has_container="" in_column="1"]TALK TO US TODAY[/ce_button]
[unex_ce_button id="content_zjf76c3j6,column_content_ib78hu0ra" button_text_color="#ffffff" button_font="light" button_font_size="15px" button_width="auto" button_alignment="center" button_text_spacing="2px" button_bg_color="#000000" button_padding="15px 60px 15px 60px" button_border_width="0px" button_border_color="#000000" button_border_radius="0px" button_text_hover_color="#ffffff" button_text_spacing_hover="2px" button_bg_hover_color="#899393" button_border_hover_color="#899393" button_link="/work/portfolio/" button_link_type="url" button_link_target="_self" has_container="" in_column="1"]VIEW MORE WORK[/ce_button]